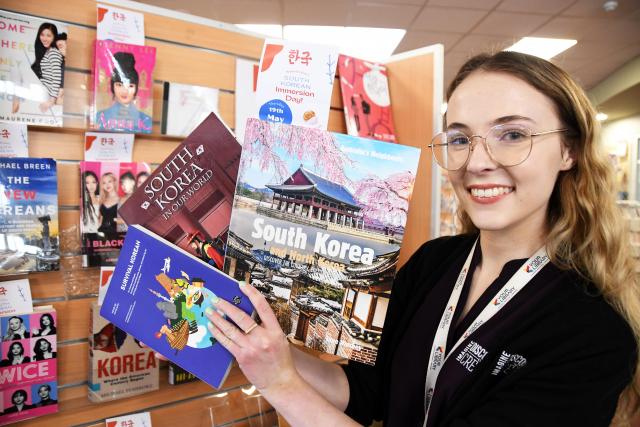 By Renee Wood
Residents are being invited to come and enjoy an international taste tester at the Healesville Library as it hosts a South Korean Immersion Day.
The event scheduled for Thursday 19 May will be embracing the country's food culture and history, with plenty on offer for attendees to enjoy and learn from.
The idea was born from Customer Service Officer Sarah Hosking who has an arts degree in Korean studies from Monash University.
"I'm looking forward to bringing a culture that hasn't really touched this part of the world too much into this space and introducing everybody in Healesville to this small little country on a tiny Peninsula across the other side of the world," Ms Hoskins said.
The event will include food, drinks, history, music and movies all with South Korean flavour.
The library is also stocked with plenty of books to provide a greater learning of the complex country.
Ms Hosking said her love for the country first grew when she was in high school when she started to engage with K-pop, the distinctive music scene within the country.
From there, she invested hours into learning the language through a tutor and followed her passion through to a university degree.
"I fell in love with the language, it's just so different and so interesting… I was exploring more of the food and more the history and I just continued to fall in love with it even deeper and deeper," she said.
"The history really interests me a lot, Korea itself is an ancient kingdom that goes way, way back to before records even exist, and then in amongst the history ties the language."
It's hoped the immersion event will help inspire others to fall in love with the country that's enriched with culture and history.
It's also the perfect time for those looking into a trip overseas, as globe trotters have been held back due to the pandemic.
"Lots of people are thinking about international travel and… maybe through this event, I'll be able to share one of my favourite places across the seasons and people might consider it for their trips."
The free event will run from 2-4pm and bookings can be made through www.events.yourlibrary.com.au