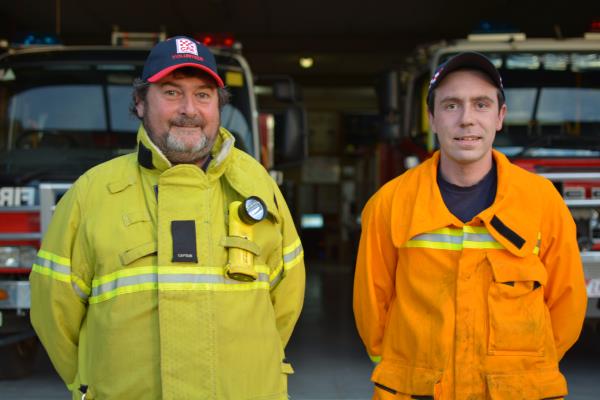 By JESSE GRAHAM
FIRE brigades around the Healesville area are calling out for new members to come on board for the next fire season and tackle fires across the valley.
Badger Creek and Healesville brigades are running the recruitment drive, and Healesville captain, Graeme Bates, said the brigades needed as many people as they could get.
Badger Creek captain, Josh Martin, agreed and both captains said the brigades needed people who would be able to respond to incidents during the day.
"We lack daytime people, but we are looking for all-rounders," Capt Martin said.
"The more people we can get, the more we can spread the workload out – we are all volunteers," Capt Bates said.
Firefighters from the two brigades – who also cover the Chum Creek fire station – attended a number of serious fires in the last season, including the Hazelwood mine fire, as well as the large Gladysdale fire in February.
New recruits will be trained this year and will be able to attend grass and bushfires by the summer season, with additional training in structural fires to take place.
Capt Bates said the year was progressing well for the brigades, but the coming fire season remained uncertain, with intense rains coming through the valley.
"There is plenty of rain, so there could be plenty of growth coming up," he said.
"So far, it hasn't been too bad, but we're not sure what we're coming into this year."
Brigade Support Officer, Sue Harley, said the brigades weren't just looking for firefighting members, but people who could assist with community education, promotion, displays, administration activities and fund-raising.
She said the volunteers would receive nationally-accredited training, as well as taking part in challenges that would allow them to give back to their community.
An information session for new volunteers will be held on 25 August.
For more information on joining Healesville, Chum Creek or Badger Creek fire brigades, contact Sue Harley on 0417 106 440 or visit www.cfa.vic.gov.au.