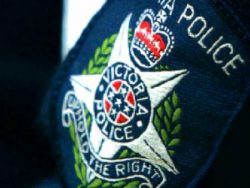 By Derek Schlennstedt
Police are searching for two women who were allegedly involved in stealing a VicRoads vehicle on Thursday 16 March.
A female offender, around 2.45pm, had smashed a window and stolen a set of service logs to a car parked at the rear of the shops on Bell Street, Yarra Glen.
The owner of the vehicle returned to find the offender still rummaging through her car. When confronted, the offender had run and jumped into a small white late model hatch believed to be a Hyundai Elantra, driven by a female accomplice.
The offenders had then decamped along the Healesville-Yarra Glen Road on the Yarra Glen Bypass, and stole a VicRoads white Ford Territory bearing registration number MCY467. The vehicle belonged to a VicRoads worker who had been momentarily out of his vehicle.
Sergeant Richard Coulson has stated that the white Hyundai was also likely stolen, and the partial registration number of the plates affixed to the vehicle was 1BP.
The VicRoads vehicle has distinctive roof mounted orange flashing lights. Both alleged offenders, in black clothing, are in their early twenties, and have black hair.
Yarra Glen police Sergeant Richard Coulson is urging anyone with any information to call Crime Stoppers on 1800 333 000 or Yarra Glen police on 9730 1296.