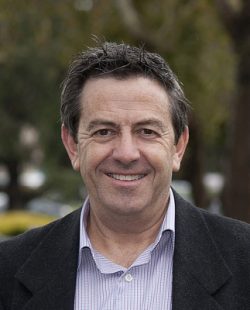 By Peter Douglas
Yarra Ranges Council needs to build a dedicated team to address the region's increasing drainage issues, according to Cr Mike Clarke.
While not against the draft 2017-'18 Budget put forward at council's Tuesday 9 April meeting, Cr Clarke said there was a glaring need for more funds directed towards this issue, which he said was particularly concerning in areas of his Lyster Ward.
"Funding is at very similar levels to the previous budget," Cr Clarke said.
"I think we've reached a point in time where we've got to see more money going into this area.
"Not just more improvements to the system, but a need to build a capable team dedicated to drainage because we've got a significant issue in that area.
"I believe we need upwards of $10 million; we need an adjustment on our focus for drainage."
Cr Clarke said areas of Lyster were in real need of support.
"Certainly, the Lyster Ward is suffering from really poor drainage situations," Cr Clarke said.
"I would've expected more planning to have happened; to come to some better projection of how much is really needed."
Cr Jim Child agreed with Cr Clarke's sentiment.
"I believe that is an issue that should be addressed in coming forums; we should be looking at that issue," Cr Child said.
But Cr Child reserved much praise for the present draft Budget, saying it would help move the region in a positive direction.
"We need to really look at the significant constraints we have with the State Government rate-capping," Cr Child said.
"When you look at the savings of $1.1 million resulted from the (service) reviews, it's a great outcome going into the future."
Cr Child encouraged the community to engage with this year's draft Budget and provide feedback.