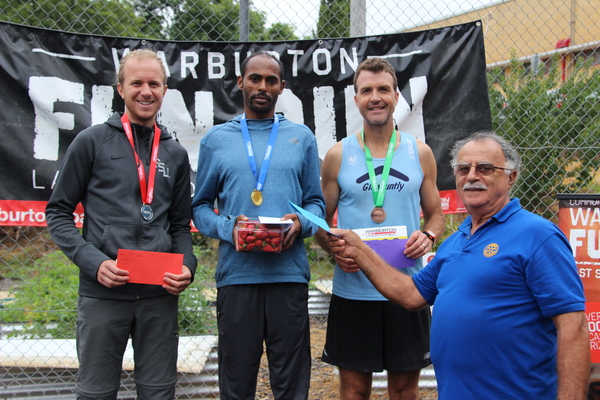 By Kath Gannaway
Serious runners, kids with energy to spare and some laid-back but keen walkers all took their turn on the starting line of the 2018 Warburton Up & Running event on Sunday, 25 February.
The course, leaving from the Redwood Centre for the first time took the competitors through some of the most scenic trails, including sections along the Yarra River and out as far as Big Pat's Creek.
The event attracted runners from all over Melbourne as well as good numbers from across Yarra Ranges with opportunities for all levels of ability to take part in the Kids' 2km Dash, 5km walk/run, 5km run, 10k run and the Half Marathon.
Lesley Grimes who co-ordinated the event with Linda Dickson said the event could not happen without the Warburton CFA and Upper Yarra SES involvement and the continuing support of a great team of volunteers.
She said the Redwood Centre had also proved a great venue for the race and thanked the team there for their support.
Warburton Up & Running facebook for race results.
See picture gallery at mailcommunity.com.au.