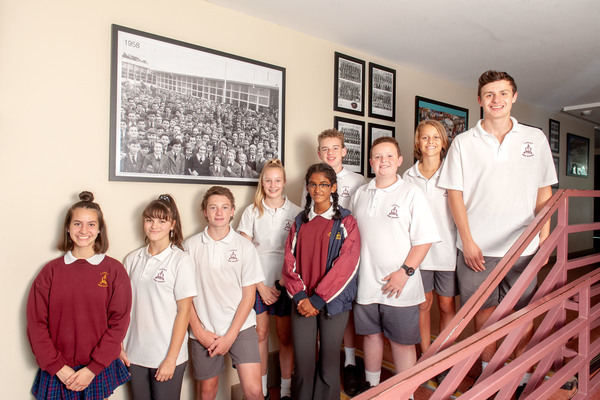 By Jed Lanyon
Lilydale High School is holding yearlong celebrations to mark the 100 year anniversary of the school, which first opened on May 2 1919.
The secondary school is hosting a celebration dinner on 30 March and principal Wendy Powson invites past students and staff to come along.
"We've got a dinner on 30 March, which is taking place at the Karralyka Centre and we've got a whole range of alumni coming.
"We would love to see anyone who has been a part of the school, who's been a student at the school, who's been a teacher at the school," Ms Powson said.
The celebratory dinner will feature graduates from every decade since the 1950's to today.
Ms Powson, who has been at the school for 29 years, said that they will be releasing a book detailing the 100 year history of Lilydale High school later in the year.
Author Lynda Carrol has been writing 'Look to the Light' for the last 18 months.
Other events throughout the year include a commemorative photo of all the students taken by a drone, a time capsule being buried, selling Lilydale High School branded wine, a mural painting, student competitions to write a new school song and to design a new school tie.
2019 will truly be a year of celebration for Lilydale High School, the oldest secondary school in the region.
"We have a timeline of events, external events and internal activities we're going to be doing," Ms Powson said.
"We've already had a big birthday party with the students… We had some really great images of the school from 100 years ago projected up onto the walls."
A hall of fame for notable graduates will also be a feature for the year.
Ms Powson invites people to nominate someone who they think should be recognised in the Lilydale High School hall of fame.
One notable inclusion will be musician Archie Roach, who graduated in the 1960's.
Those wanting tickets to the celebration dinner must be quick to book as they need to be purchased by Wednesday 20 March.
To book, call: (03) 9735 5644 or visit: https://www.trybooking.com/book/event?eid=452755&