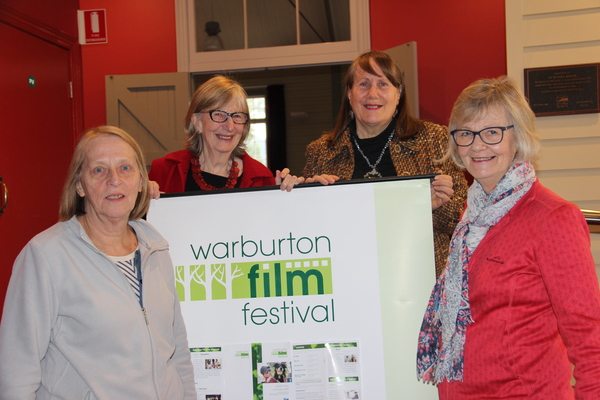 By Jed Lanyon
The 36th annual Warburton Film Festival returns to the Upper Yarra Arts Centre on 14-16 June.
The film festival offers a rare opportunity to view films that have had limited release in Australia.
President of the Yarra Ranges Film Society Sally Ahern said she is delighted to screen the films to both new film goers and to those who have been attendees before.
"The films have origins in the UK, Australia, Mauritius, Lebanon, Japan and Palestine," she said.
"They have been made in the last two or three years but have had limited release in Australia."
Other entertainment includes the Show Us Your Shorts competition, where aspiring local filmmakers vie to showcase their talents.
The major prize winners will be announced and shown on screen.
"We're having special guests Catherine Scott a director and Bernie Shakeshaft the CEO of the film Backtrack Boys," Ms Ahern said.
"They're coming to our opening night and offering a Q and A after the film."
"We encourage early bookings for the activities as places are limited."
To book, visit: http://ach.yarraranges.vic.gov.au