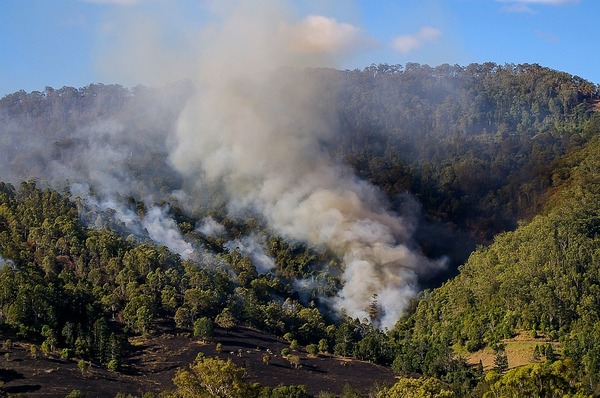 The State Government is urging Victorians to start preparing for the upcoming bushfire season, with elevated fire conditions expected over summer.
Minister for Police and Emergency Services Lisa Neville joined key emergency services and supporting agencies on 18 September to discuss the season ahead.
Hot and dry conditions have been forecasted for the upcoming fire season, particularly in East and West Gippsland where there has been low autumn and winter rain over the past three years.
The State Government said in a statement that conditions have prompted the need for an extended preparedness campaign, beyond the typical single week of fire action.
Ms Neville said residents need to start preparing for what could be an earlier start than usual to the fire season.
"Good information will lead to good decisions. Staying safe during a fire ﹘ whether you live in the bush or on the urban fringe ﹘ is a shared responsibility," she said.
"As we've unfortunately seen in Queensland and New South Wales, it's possible the fire season could start here in Victoria before the weather warms up.
"Victorians should start developing a fire action plan for themselves, their family and their pets, discussing it and even practicing it so that everyone is ready to act."
A record fleet of 50 aircraft is set to help fight fires and keep communities safe this summer season, including a mix of water bombing, air supervision and air intelligence-gathering aircraft.
A surge capacity of up to 100 aircraft, which can be called to support the core fleet when needed, will also support Victoria.
The State Government claimed that emergency services agencies have begun preparations, pre-briefings and training exercises, while thousands of volunteers and career firefighters are on standby to respond to emergencies.
To stay up-to-date with emergency warnings throughout the fire season tune into ABC local radio or other commercial and community radio stations, Sky News broadcasts, phone the VicEmergency hotline 1800 226 226, visit emergency.vic.gov.au and download the VicEmergency App.