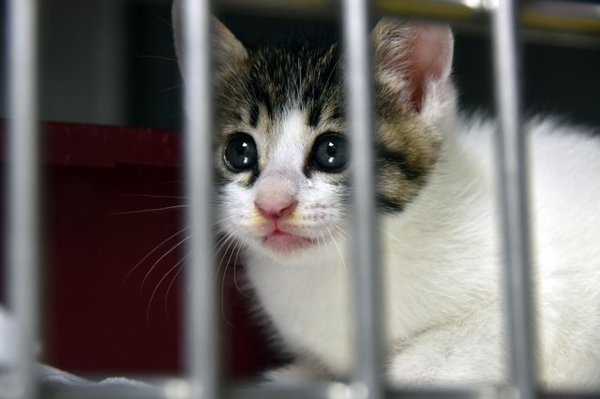 By Sarah Booth
Volunteers will be microchipping local pets for just $10 on Sunday 20 October at PETstock Lilydale.
Microchipping, which typically costs $80, is compulsory for dogs and cats in the Yarra Ranges Council area.
But there are still thousands of owners all over Australia who haven't microchipped their animals, according to PETstock assist charity and events coordinator Jess Guilfoyle.
She said the chips, whose unique ID is recorded in a database of owner's contact details, are "crucial…to the safe return of lost pets."
The initiative is now in its third year at the Lilydale store and store manager Glenn Townsend said that previous drives had been a huge success.
"I was surprised (by the number of pets). We were pretty much nearly fully booked out," he said.
Mr Townsend believes the initiative is especially important for rural areas, where the costs of microchipping for low-income families with multiple pets can quickly add up.
As a dog owner himself, he understands the importance of microchipping.
The decision to microchip his family's German Shepherd Gryff, who is named after Gryffindor house from Harry Potter, was "a no brainer".
He's comforted knowing that if Gryff ever gets out, it will be easy for local shelters or vets to identify himself as the owner.
"It gives me peace of mind."
The initiative's national project manager Christine Robertson agreed with Mr Townsend, describing a lost pet as "heartbreaking" for owners and "traumatic" for their four-legged friend.
She said the initiative doesn't just help owners but also the "understaffed and underfunded rescue groups", who typically care for people's lost pets.
For Mr Townsend, the initiative is a chance for the store to give back and hopefully take the pressure off overwhelmed pounds.
He said the non-invasive procedure only takes a couple of seconds and is pretty painless.
Dogs, cats and small animals including rabbits and guinea pigs are all welcome, but horses, livestock, birds and reptiles are not eligible for the initiative.
Interested pet owners must book an appointment online at www.petstock.com.au/assist/microchip-blitz
PETstock Lilydale is located at 447-449 Maroondah Highway, Lilydale.