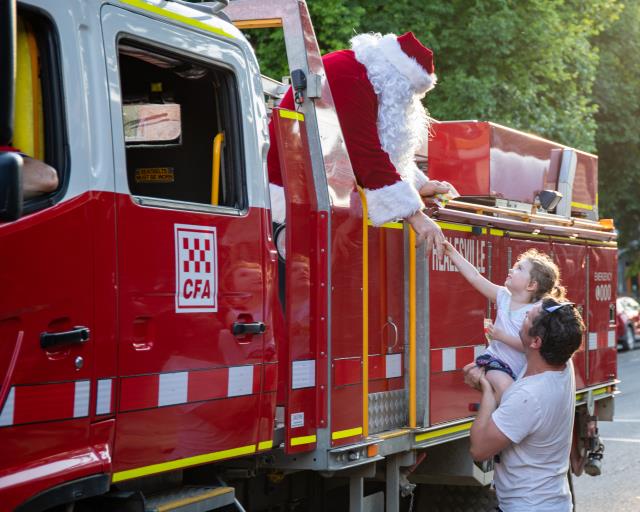 By Renee Wood
Healesville Fire Brigade will be chauffeuring Santa through the town's main street on Thursday 16 October 7.00pm – 7.30pm during twilight trading.
Fifth Lieutenant Cliff Overton said the visit aims to support local traders for the Christmas shopping nights and encourage people to come down to the main street.
"It's our way to say thanks and give back to the community, despite Covid we've still been operating as usual, and it helps remind people that the CFA are still around," he said.
In previous years the fire brigade has driven Santa around for requested visits however, the pandemic made that difficult to continue.
"Usually we would have request to attend places with Santa like childcares, but each spot now requires Covid safe plans and it has made it difficult."
Now this will be the second year the fire brigade put on the sirens for Thursday night visits, with last year proven a success as families gathered to say hello to the jolly man in red.
"It was really nice last year after 2020's version of Covid, we got to reconnect with the community and to see people in the street again – it was great.
"Santa will be on the truck waving as it drives through town, and members will be walking in the street giving out treats to people to say thank you."
The brigade also plans to visit the main street again with Santa on the last Thursday night trading, 23 December.
Recruitment is also in currently underway, with interested community members encouraged to contact the fire brigade if they're interested in joining in the new year.
""We're currently recruiting for members to take part in the general volunteer firefighters course which will start early next year.