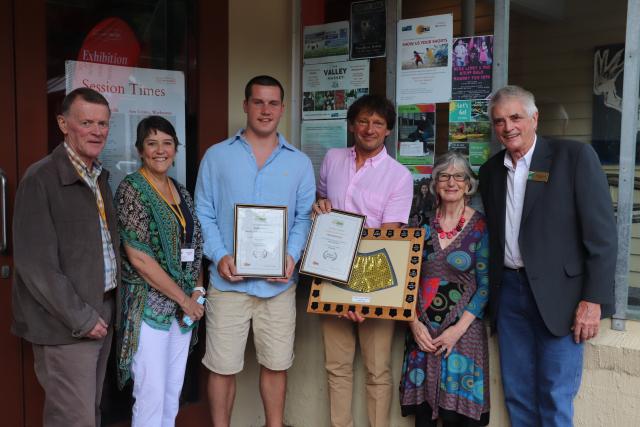 For almost four decades the Warburton Film Festival has provided a winter feast of films in the cosy Mecca Theatre, Arts Centre, Warburton on 17, 18 and 19 June.
After two years of local and visiting film-goers having to make do with small screen viewing for their film fix, the Warburton Film Festival is back with a long weekend of world films on the big screen.
The Yarra Ranges Film Society dipped its collective toes back into the world of cinema in February with a successful mini-festival of short films from the 2021 Show Us Your Shorts collection and in March with the Healesville Mini Film Festival.
They are now excited to present a program of eight world films, along with the best of 2022 Show Us Your Shorts entries.
YRFS president Vivienne Bond said the program offers an exciting mix with all the films having been made no earlier than 2018 and with a limited release in Australia.
"They have origins in Iceland, Argentina, Australia, Iran, Poland, France and Germany and with drama, comedy, suspense and documentary genres represented, there is something for everyone," she said.
"A selection of the best entries from the short film competition will be screened and the production quality and originality of these entries, once again, never ceases to amaze."
The festival kicks off on Friday night with The Eulogy (Australia) including an on-stage Q and A with the director Janine Hosking while on the Saturday, director, Benjamin Gilmour will present his award-winning Australian drama Jirga, one of four films on the day, and stay on for a Q and A session.
Settle in on Sunday for offerings from Poland, France and Germany to complete the weekend of outstanding cinema.
Tickets are available for single films, as a multipass for two or more films, or the season ticket for all eight films.
Vivienne encouraged people to book early and to take the opportunity to enjoy everything Warburton has to offer from unique shops and natural beauty to the great food and coffee on offer by the wonderful local eateries that continue to support the festival each year.
Programs are available at The Memo in Healesville and Arts Centre, Warburton, or visit www.warburtonfilmfestival.com.au for the program online.
Bookings can be made online, by phone or in person at The Memo or Arts Centre, Warburton, at www.culturetracks.info or on 1300 368 333.