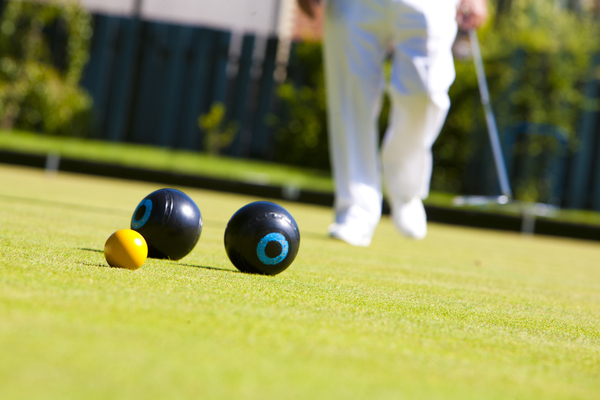 Warburton Bowls Club's top side played Croydon 1 away.
Despite the early rain, the rink played very quickly.
Croydon handled the conditions a lot better to win 88 to 57.
Rink scores were as follows: P. Caneva 13/30, J. Brookes 12/19, J. Van Der Zweep 17/15 and A. Donohue 15/24.
Warburton 1 will play Berwick 1 away next week.
Warburton 2 played Heatherdale 1 at home in very wet, miserable conditions.
The opposition was far too good, winning 100 to 47.
Rink scores were B. Hall 17/27, P. Summers 7/26, D. McConachy 13/22 and N. Goodman 10/25.
The club's new and first year players continue to improve each week.
They'll play against Yarra Glen 2 at home next week.
New and beginning players are still encouraged to join the small, friendly club.
Coaching is available from qualified coaches.
The Mid-Week Tuesday Pennant team played Eastwood Golf 1 at home and won convincingly, 73 to 37.
Rinks scores were as follows: G. Walsh 23/13, S. Lord 24/13 and S. Freestone 26/11.
The side will play Upwey-Tecoma 1 at home this week and hopes to continue the improvement.
The Wednesday Night Barefoot Bowls Triples Competition continued last Wednesday evening with several close games and continual improvement from all teams.
Rink scores were as follows: Dill's Crew 13 d Dunny Divas 8; Nutters 31 d Moonshiners 4; Burra Boys 14 d Trailer Trash 10; Saint Dogs 19 d Bolters 6; Shambolics 17 d Reefton Rockets 6; Get Schwifty 16 d Big Al's 13; and KT's 17 d Pensioners 8.
G Force had the bye.