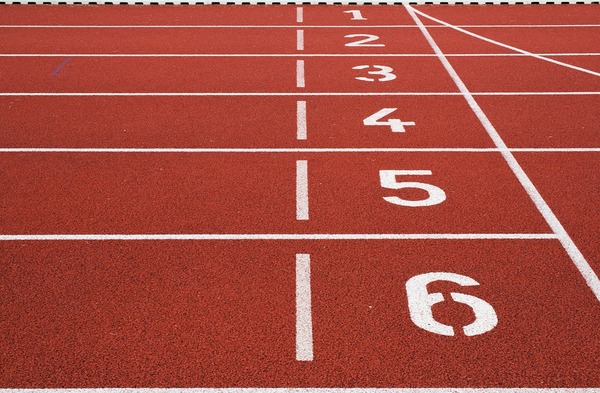 By Jamie Strudley
The opening round of XCR19, Athletics Victoria's cross country and road interclub series, was held at a damp, slippery Jells Park on Saturday 4 May.
More than 1500 athletes from clubs throughout Victoria welcomed the XCR19 season with some outstanding performances and races.
Yarra Ranges Athletics had 12 teams complete the deceptively tough course.
Highlights were wins by the women's under-16, Indigo Linde, Mia Strudley and Maddie Laven, and the men's under-20 (Harry Norman, Max Saville-Bentley and James Laven).
It was also great to welcome athletes competing for the club for the first time including Liam Gietzmann, Calvin Amos, Paul Todd, Noah Wright, Lachlan Nicholls, Tom Dellow.
A special welcome went to little athletics club members Ky Harris, Bailey Van Bert and Ciara Willey who got a taste of Athletics Victoria action.
Unofficial results are:
Men Division 3 (5 x 6km) 9th
Caleb McInnes 20.36, James Anderson 21.33, Liam Geitzmann 23.09, Dean Jackson 24.09, Calvin Amos 20.49
Men Division 5 (4 x 6km) 9th
Graham Coutts 24.32, Jamie Strudley 25.33, Bryan Ackerly 26.01, Michael Clarke 23.20
Men Division 7 (4 x 6km) 8th
Craig Hewitson 27.40, Mike Willey 26.40, Paul Todd 22.32, Graham Coutts 25.59
Men Under 20 (3 x 6km) 1st
Harry Norman 19.07, Max Savill-Bentley 20.38, James Laven 18.51
Men Under-18 (1) (3 x 3km) 8th
Harrison Van Duuren 9.59, Noah Wright 10.26, Camden Hewitson 10.50
Men Under-18 (2) (3 x 3km) 13th
Hayden Rooke 11.10, Liam Russell 11.08, Zac Clarke 11.58
Men Under-16 (1) (3 x 3km) 11th
Angus Norman 9.54, Lachlan Nicholls 12.16, Tom Dellow 10.51
Men Under-16 (2) (3 x 3km) 16th
Ky Harris 12.37, Bailey Van Bert 12.58, Ciara Willey 13.05
Women Division 2 (4 x 6km) 8th
Lauren Starr 22.48, Olivia Twining 24.27, Kellie Emerson 23.54, Katie Clarke 32.02
Women Under-20 (3 x 3km) 6th
Grace Muller 11.17, Lily Peacock 11.14, Sarah Rollo 12.32
Women Under-18 (3 x 3km) 4th
Zoe Sibley 11.33, Georgia Laven 11.07, Jemima Wilson 12.38
Women Under-16 (3 x 3km) 1st
Indigo Linde 11.12, Mia Strudley 11.42, Maddie Laven 10.38
Round four of the Yarra Ranges Athletics cross country season was held on a damp Durham Road course on Saturday morning.
The conditions did not deter a fantastic turnout of athletes and supporters from enjoying this wonderful course.
The next round will be on Saturday 11 May at Morrison Reserve. Registration from 8.30am.
Friday night was the Yarra Ranges Athletics night of nights, as the club hosted the senior awards night at Eastern Golf Club.
A great turnout of members and supporters enjoyed a two-course meal and celebrated the 2018-19 season.
The award-winners were:
Coach/Administrator/Official of the Year – Malcolm Duncan
Dual Registered Athlete of the Year – Kiara Flavel
Most Improved Athlete of the Year – Kathi Hewitson
New Member of the Year – Max Savill-Bentley
Distance/Walks Athlete of the Year – Olivia Twining
Jumps Athlete of the Year – Cameron Brown
Sprint/Hurdles Athlete of the Year – Hayden Rooke
Throws Athlete of the Year – Sarah Ebbels
XCR Athlete of the Year – Harry Norman
Open Female Athlete of the Year – Lauren Starr
Open Male Athlete of the Year – Craig Hewitson
Junior Female Athlete of the Year – Madeline Laven
Junior Male Athlete of the Year – Harry Norman
Club Person of the Year – The Clarkes, Michael and Katie
Outstanding Achievement Award – Madeline Laven
The club welcomes all athletes of any age or ability.
For information on how to join or trial, photos, results and updated news, visit yarrarangesathletics.org.au or find the club on Facebook.