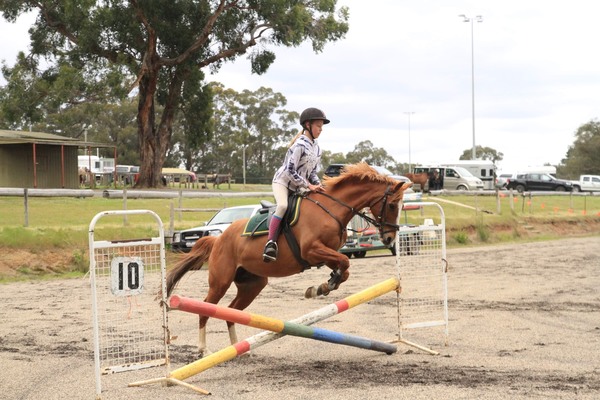 By Anita Prowse
Despite chilly conditions, the Upper Yarra Pony Club hosted a successful October rally at Wesburn Park on 20 October.
Kids enjoyed learning in flat work showjumping, cross country jumping and mounted games classes with some new members forming friendships and others taking advantage of the club's 'come try' option.
Working on proficiency certificates will be high on the club's agenda as it heads into next year and entering some team events at zone level competition for the chance to compete at state level is also a high priority.
'Come try' is available at every valley so visitors can pay a day membership without paying annual, upfront full membership.
Bookings are essential and rallies are held on the third Sunday of every month, where spectators are welcome
For more information on the club of 'come try' options contact Anita, 0409953345.