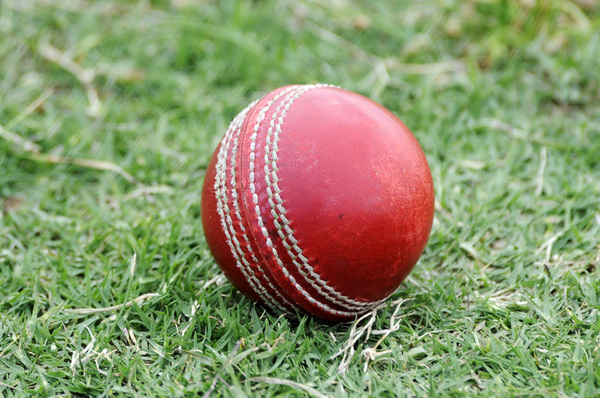 By Anthony Sequeira
Poor weather across the Yarra Valley saw a majority of cricket matches interrupted over the weekend.
Extreme heat influenced the cancellation of all Friday night junior cricket before wild weather on Saturday saw all senior cricket suffer rain delays.
A majority of one-day games ended in shared points while two-day cricket saw considerable overs lost, leaving teams needing to fight hard to get a result next week.
In Strachan Shield, Gruyere did well to have Yarra Junction in a spot of bother at 4/57.
Having dominated the scoring early, Yarra Junction's Marcel Kocher was run out for 16 before Gruyere's go-to man Matthew Tilney delivered two wickets from the final two balls.
The effort helped keep Gruyere's chances alive, while the Eagles' Andrew Cowan remained not out and will likely be the key to Yarra Junction putting up a winning score next week.
In Healesville's game against Wandin, 33 overs of play saw Jordan Poynton take two wickets while Joshua Bromiley hit a half-century before being dismissed.
At the close of play, Wandin was 3/96 with danger man Tim Thorne still at the crease.
In RAFT Blue, Healesville was well in front against Wandin having the side at 6/69. Next week they will aim to knock off the last few wickets with enough time to chase down whatever runs the Bulldogs can scrape together.
In RAFT Gold, Woori Yallock was disappointed to not see a result after it racked up 7/247.
Warburtons Cameron Darwall was the destroyer early as his four wickets helped reduce Woori Yallock to 5/49.
However, for the second game in a row, the Tigers mounted a remarkable recovery with Adam Dunn and Kieran Cantwell both striking half centuries before an unbeaten cameo from Lochie Winter-Annette pushed the score well past 200.
In reply, Warburton was 3/39 with youngster Josh Sharp on 22 before rain ended play.
In the only game to be completed this round, Launching Place travelled to Marysville and a dominant display saw it collect the six points.
Batting first, Launching Places openers were careful early, looking to set a foundation for the powerful middle order.
Young gun Jordan Birnie came to the crease 10 overs into proceedings and went about blasting his fourth half-century of the season in quick time.
Daniel Rowe would make sure the momentum continued once Birnie was dismissed before late wickets to Chris Ronalds and Daniel Fraser limited the late fireworks to leave the score at 215.
Marysville was solid early, getting through nearly 10 overs without losing a wicket before a Dean Sharman double strike.
Having gone wicketless in his first four overs, Jamie Pegg began to take wickets for fun as he ran through the Marysville middle order to collect a five-wicket haul.
Just as Marysville was teetering at 9/56 in came the rain and many thought the game would be a disappointing draw, however, play continued and Launch had 30 minutes to take the final wicket.
Marysville's last pair held on for 25 minutes and came agonising close to securing a draw but Launching Place skipper Stuart Parker snagged the wicket of Chris Ronalds to win the game.
In one-day grade no games secured a result but highlights from the incomplete games included Yarra Junctions' Jason Crisp who took five wickets and Yarra Glen's Julian Holland and M.Grenfell who both hit half-centuries.