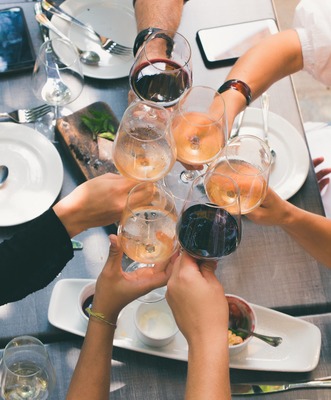 By Jed Lanyon
The Yarra Valley's smaller winemakers invite diners to join them for the Shortest Lunch on 22 to 23 June.
The event will celebrate the shortest weekend of the year with a moving feast of entree-sized meals, the perfect way to meander around the Yarra Valley's boutique wineries and savour great food, wine and music, without the hustle and bustle.
To take part in this progressive dining experience, diners pay at the first winery they visit, where they will receive a souvenir tasting glass.
This glass allows them to taste and enjoy the wines at all the participating wineries that they visit over the two days.
Diners can plan their weekend by following the menu options available at each of the wineries from appetisers through to dessert.
Guests can make a weekend of it by staying overnight and exploring more of the Yarra Valley, but will need to book ahead.
The net proceeds of the Shortest Lunch entry fee will go to a local community group.
Since 2009 the Shortest Lunch has raised more than $75,000 for local CFA brigades and SES.
For more information email info@yarravalleysmallerwineries.com.au.