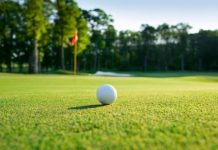 Former North Ringwood fast bowler Malcolm Moore recently won the RACV Healesville "Friday Shoot Out", an elimination event. Who better to play the Par 4,...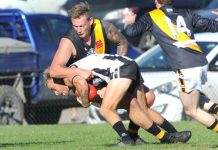 AFL Outer East had provided all participants and stakeholders the following update on training and a return to competition. Following the announcement by the Victorian...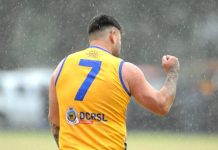 Across the two divisions – both Premier and Division 1 – the contenders have emerged. In Premier Division, it was the three clubs that were...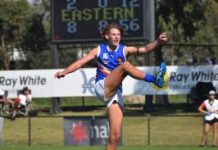 Eastern Ranges player Aiden Begg has been selected by Collingwood at the AFL Mid-Season Draft on Wednesday 2 June. Begg was picked up at pick...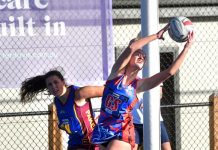 In the premier netball division, Cranbourne recorded a big win over Upwey Tecoma, improving its lead in every quarter after the first change. Alanah Hardy...
Premierships aren't won in May. But Monbulk has certainly emerged as one almighty contender for when the premiership is there to be won. Both the Hawks...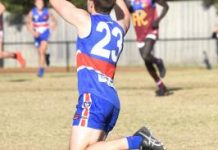 Pakenham took out a close win over Wandin in the AFL Outer East Premier Division Seniors on the weekend. Despite a strong effort to remain...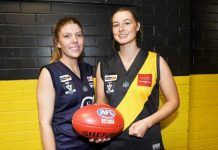 The Tigers and Blues are traditional footy rivals in the AFL, and that's no different in the Yarra Valley where just seven kilometres of...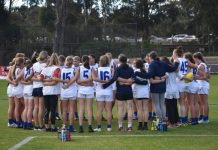 The Eastern Ranges Under 19 Girls NAB League journey came to an end on Saturday after their preliminary final loss to the Oakleigh Chargers. Oakleigh...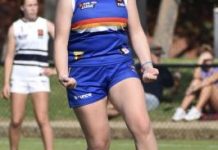 When the Eastern Ranges Under 19 Girls last faced the Northern Knights in March it was a low point in their season as they...
The Eastern Ranges Under 19 Girls returned to NAB League action after a month out as the AFLW Under 19 Championships took place. The Ranges...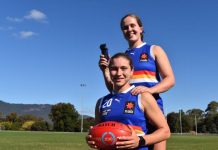 Eastern Ranges Under 19 Girls co-captain El Chaston is pledging to shave her hair as part of the World's Greatest Shave to help Aussie...