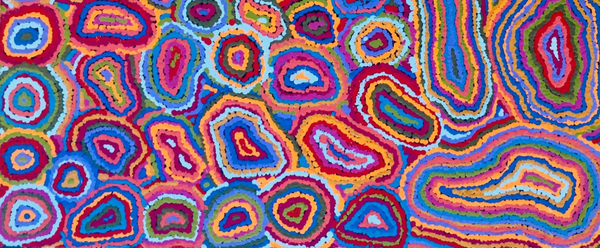 By Jed Lanyon
Warlukurlangu artists are challenging traditional perceptions of Aboriginal art by combining iconography that is thousands of years old with sizzling acrylics and a vibrating unrestricted palette.
The Hot Pink artwork will be on display at Hearth Galleries from 13 June to 13 July excluding Tuesdays.
Artists took to acrylics with gusto in the mid 80's, exploring combinations of electric lime-green, neon violet, searing tangerine with hot pink.
Maintaining their fascination with a playful jubilant use of colour with determination for almost 35 years.
Emerging and established artists use colour that is bold, rebellious, confident, youthful and provocative.