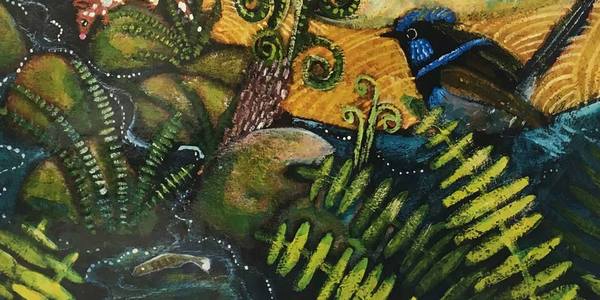 By Jed Lanyon
Wurundjeri Elder Aunty Joy Murphy has teamed up with Yarra Riverkeeper Andrew Kelly and artist Lisa Kennedy to tell the Indigenous and geographical story of Victoria's beautiful Yarra River.
Wilam: A Birrarung Story is a day in the life of the vital, flourishing Birrarung (Yarra River).
An ode to Australian rivers, the flora and fauna that live on them and the function they perform as a part of modern-day life.
The story brings Aboriginal life, culture and language together by those who know the river best.
Mr Kelly said, "One of my commitments as the Yarra Riverkeeper is to not only steward the river but share my knowledge and understanding.
"As one of the authors, the book is a step towards reconciliation with land and water, and to the First Peoples of the catchment and their understanding of the river.
"To truly represent the story of this waterway and landscape though, the contemporary view of the river must be partnered with a deep time understanding of the river, with a unified purpose of caring for country held by our First Nation Peoples, the traditional owners.
"I am honoured to have partnered with Aunty Joy Murphy and Lisa Kennedy, who illustrated the book with such extraordinarily beautiful and authentically connected paintings," Mr Kelly said.
"Lisa's paintings connect with the catchment ecology and in terms of the spirit of the place and Woiwurrung story.
"This book is simply breathtaking and we are thrilled to offer it to you all".
Last month Healesville library hosted a reading of the book by Wurundjeri woman Brooke Wandin as part of NAIDOC week celebrations.