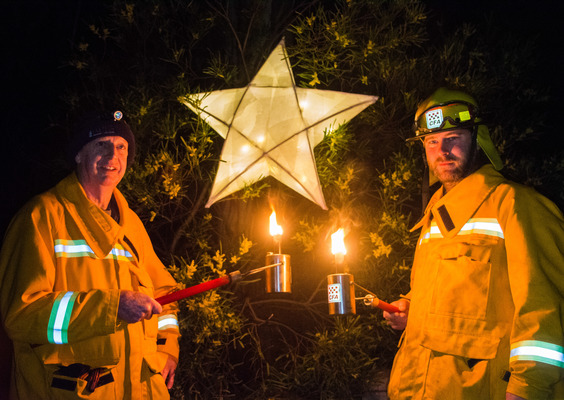 By Jed Lanyon
Make the most of the final weeks of winter with Warburton's River of Light Winter Festival on Saturday 24 August.
The free community event welcomes locals to share an evening of food, lantern walks, live music and winter songs along the Yarra River.
Event organiser Sam Watson said that people can expect to see a beautifully decorated Upper Yarra Arts Centre.
"It's a community celebration in Warburton… I'm looking forward to the way the community here in the Upper Yarra all congregate at a winter event like this."
"Especially dark and people are probably fed up with the cold and wet.
"And they come to this lovely, colourful, well lit event to share a meal and interact with the community.
"It's such a reprieve from what can become a very insular winter, especially in Warburton.
Bear and Moon Productions first created the event in 2017 and wanted it to be a family friendly community event and accessible to all.
The new annual event attracted many people last year.
"Last year was really full and densely festive… It was really wonderful to see the awareness of it and how many people attended."
The River of Light Winter Festival will be held in the Upper Yarra Arts Centre, Warburton from 5pm to 10pm.