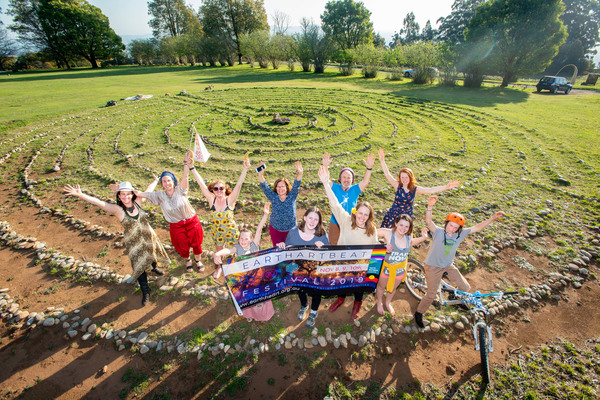 By Jed Lanyon
EarthArtBeat Festival is coming to Moora Moora on 8-10 November, which will see a range of artists perform, such as Ganga Giri, Aisha Espinosa, Mal Webb, Kyle Morrigan and many more.
The EarthArtBeat Festival is a special biennial event operated by the EarthHeart Foundation Inc and in association with members of the Moora Moora Co-operative Community.
The festival will include workshops such as Mythbusters about living on Community, Living Library, Primal Playfighting, Macrame, health information, massage, Wayapa Wuurrk, Weaving, tours of Moora Moora and the Solar Training Centre.
There will be plenty to keep the kids entertained as they can take part in crafts, a lantern parade, clay play at the pottery studio and much more.
Enjoy great food, artisan wine, beer and kombucha at this entirely rubbish free event.
The festival is a not-for-profit, off grid, solar powered, family friendly, camp out.
EarthArtbeat is a celebratory, transformational and healing event, intended to connect people and place, whilst deepening the soul of community.
The event is supported by Yarra Ranges Council and profits from the festival will support several groups including Upper Yarra Wildlife Rescue, Community Pottery Studio Yarra Valley and Healesville CoRE.