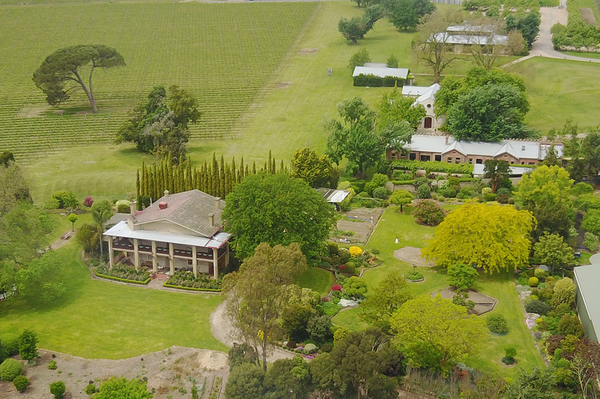 By Jed Lanyon
On the weekend of 2-3 November, Open Gardens Victoria will open nursery owner Gusti Orth's garden in a spectacular Yarra Valley setting.
Now in its 100th year, this charming Coldstream garden was once part of St Huberts Coldstream winery in the 1800s.
The plantation-style house was built in 1919 and the original wine cellar still exists on the property.
Nursery owner Gusti has developed many different areas in the garden over the decades, all set amongst expansive lawns.
Some of the original trees include a huge old oak (Quercus robur), elm (Ulmus glabra) and a Bunya Pine (Araucaria bidwillii), which is one of three planted by Baron von Mueller in the local area.
Next to the house is a fernery, a secluded space which is home to many flowering succulents in hanging baskets.
The front of the house features a stunning rose garden that provides colour for most of the year, with many of the roses planted en masse.
Sections of native planting divide the garden from the adjacent vineyards, which are quite beautiful in their own right at this time of year.
A European-style hedged garden just gets bigger and better every year with masses of colourful perennials and irises. It will be a riot of colour at the opening.
The Japanese garden is the latest addition with some established magnolias anchoring the garden in this area.
A large vegetable garden is still used today together with some of the fruit trees that were planted in the orchard many years ago.