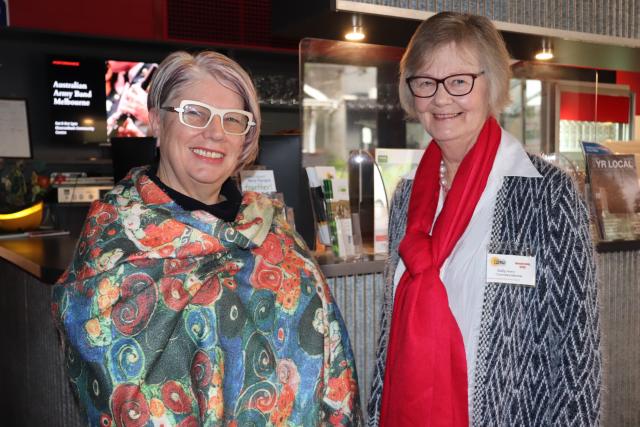 By Callum Ludwig
The Warburton Film Festival has celebrated its 37th anniversary as it returned for the first time since 2019.
With films shown on the big screen in the Mecca Theatre at Arts Centre in Warburton over the weekend from Friday 17 to Sunday 19 June, attendees were able to get their film fix again after years of remote viewing.
Committee Member of the Yarra Ranges Film Society and Organiser of the Warburton Film Festival Sally Ahern said the event was extremely successful in light of the delay for the past two years.
"We had over 80 people attend for each of the eight films, which we were very pleased about," she said.
"The actual films were quite amazing, and a number of films were very thought-provoking, a lot of people came out in tears after some of them. They were really well received."
Films were submitted from around the world, with submissions from Iceland, Argentina, Australia, Iran, Poland, France and Germany.
Ms Ahern said it is such an important opportunity for filmmakers.
"For some of them, it was the first time they'd ever been to anything like this to show their films on a big screen, and they found it absolutely wonderful," she said.
"They couldn't believe it, and wish they'd bought their families and will definitely be back next year, with other films, and we had older filmmakers all the way down to the youngest at only 15 years old."
The 15-year-old in question was young Yarra Ranges resident Ivy Tucker, a Year 9 student at Belgrave's Mater Christi College, who went on to win the Young Film-makers Award and $200 prize money for her short documentary 'Agricola 7101' in the Show Us Your Shorts competition.
Ms Ahern said it was a great opportunity for people from in and beyond the Yarra Ranges.
"We are pretty community-minded up here, but to all get back together, which we haven't been able to do for two years, it was really lovely to make new friends and rekindle friendships," she said.
"We have a rule that no one's allowed after a certain time, but all of a sudden the doors opened and two young guys walked down the aisle and sat down. They had flown from Adelaide, hired a car and driven up here, and they came to every single film that we offered over the weekend. It was just gorgeous."
Australian Directors Janine Hosking (The Eulogy) and Benjamin Gilmour (Jirga) attended the event on Friday night and Saturday respectively for an onstage Q and A about their films.
Mr Gilmour said film festivals Like the Warburton Film festival mean an opportunity for young filmmakers.
"Hopefully, it inspires filmmakers of all ages to realise what's possible, and that you can be an entertainment creative and have your films screened, not only in Australia but internationally," he said.