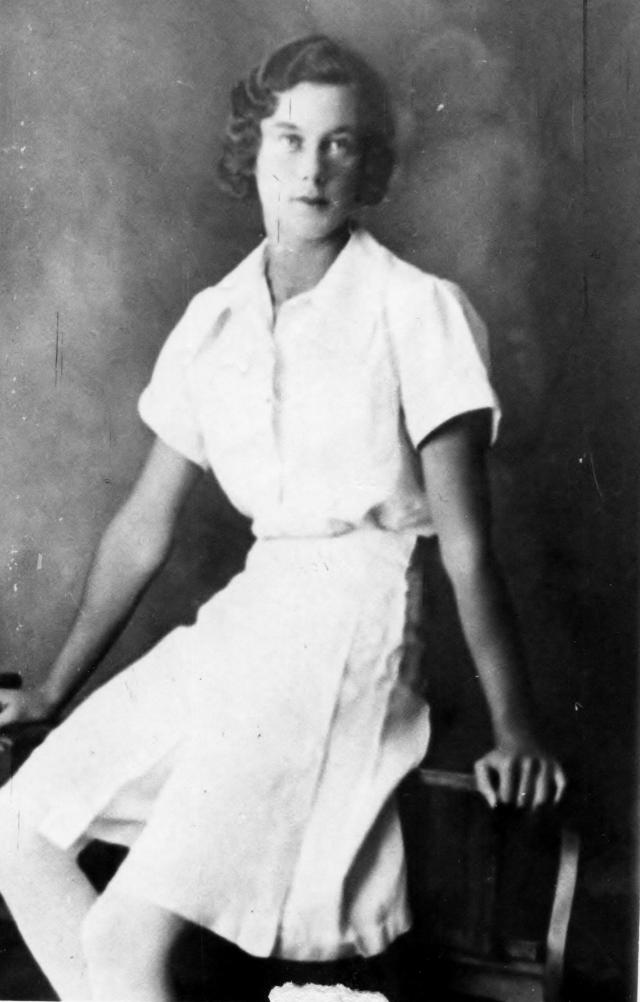 By Bryn Jones, Healesville Historical Society
Long before the exploits of Elyse Perry, Meg Lanning and Alyse Healey for Australian Women's Cricket, Healesville had its own international cricketer.
Elsie Deane, of Badger Creek, born in Brighton in 1910, was vice captain of the Australian Women's Cricket Team which toured the U.K. in 1937. At that time women's cricket had nothing like the profile it has today; in fact, even though Test Matches between Australian and English women began in 1934, only 25 Tests have been played in the ensuing years between the two countries.
Elsie Deane played only the one Test Match, retiring soon after her return to Australia. Her selection for Australia would have been based on her success for Victoria, for which her two sisters, Mollie and Violet, also played. In her teens Elsie became intensely interested in cricket. In the later 1920s and 1930s many businesses had their own sporting teams, Semco – embroidery manufacturers – among them. Elsie and her two sisters worked there and played in the cricket team. The cricket pitch was set in beautiful grounds near the factory in Black Rock. As their skills and reputation increased the sisters travelled from Brighton to Brunswick by cable tram every Saturday to play for that Club. Elsie's enthusiasm and ability were recognised by her selection for the Australian tour to England in 1937, and as Vice-captain no less!
The Deane family of three girls and six boys were very poor, and as players then had to pay most of their expenses, it was a difficult situation for Elsie and her family. Her grandmother made all the clothes she needed for the trip, and the employees of Semco 'passed the hat around' to help meet Elsie's expenses.
Too modest to talk much about the tour, her diary and photographic album are apparently eloquent testimony of the wonderful time she had in Britain including meeting P.M. Stanley Baldwin's wife who was President of the England Women's Cricket Association.
After her return, in 1938 she married Jim Hassett, a nephew of Test player Lindsay Hassett who was Don Bradman's vice-captain on the 1947-48 tour of the U.K.
They lived in a 'gate keepers' weatherboard cottage in Badger Creek, Healesville, with no electricity, and had no car. According to her daughter, Margaret, her mother had a 'hard life', but was a 'wonderful woman'. She became involved with the local community, being an enthusiastic member of the C.W.A, and the Badger Creek School Mother's Club in the 1950s. Elsie Hassett was also a very keen gardener, regularly winning prizes in local agricultural and garden shows.
It was said at her funeral that she loved Badger Creek and she 'lived for her flowers'. She was also an active member of the Healesville Ladies Bowling Club, becoming secretary in 1974 and 1975. It was the simple things in life which gave her the most pleasure, and she was always bright and cheerful.
Elsie Hassett died suddenly in July 1978, at the age of 68. The crowded church at her funeral was an indication of the affection and respect she inspired in those who were fortunate enough to have known her.