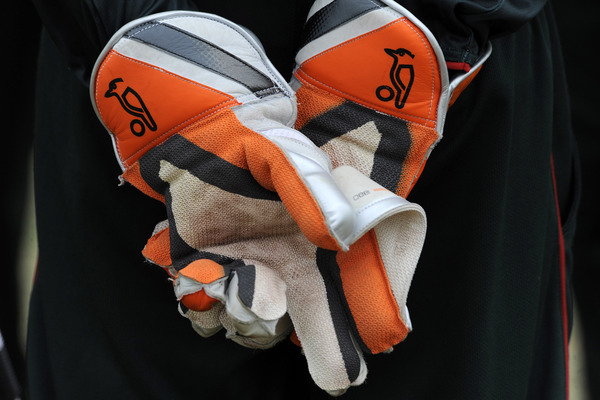 By Chris Anderson
Conditions made a turn for the better this weekend, and Yarra Valley Cricket Association players didn't disappoint in a closely matched opening day to Round 7 action.
In DJ Strachan Shield, all games are similarly poised after tough battles between bat and ball.
Wandin hosted Mount Evelyn and would be well pleased with their output on day one.
The Bulldogs won the toss and duly took the crease in brilliant batting conditions.
Led by captain Bryce Edwards, they made the most of the early exchanges.
By no means did they wrestle the early initiative off the visitors, but they showed a resilience that few teams have shown against the Mounters this season.
This was showcased by the fact that the visitors created few chances, if any, against some disciplined batting.
Back-to-back half-century partnerships between Edwards and Rick Painter, and Edwards and Rhys Smith had the home team well on track to record a significant total at 2/137.
It was Edwards who lost his wicket for a masterful 86, just short of a deserved century.
Edwards was in complete control of the contest with strong cuts and fluid drives.
This opened the door for the Mounters, and they turned the screws through the middle overs courtesy of Kane Jones (3/30) and Gareth Fraser (2/44).
This bowling tested the skill of the remaining Bulldogs, and even though their resilience saw them bat out their overs, the scoring rate fell and when stumps were drawn they had posted 9/196.
Runs on the board will allow Wandin to enter day two with some scoreboard pressure, the first real pressure Mount Evelyn has faced this season.
Early inroads will be the key, as Mount Evelyn has a line-up that could quickly whisk that score away if they're given the chance.
Healesville hosted Warburton-Millgrove and gave themselves an opportunity to close the gap on the front runners of the competition.
The visitors opened the contest with the bat and never really controlled proceedings despite contributions right through the order.
Both teams fought tooth and nail for the first hour as Tony Wunhym and Finn Saurine worked through an excellent partnership of bowling from Dermott Fry and Tom Dalley.
The Burras lost both their openers before drinks to the hand of Dale Senior, and when Jake Neale fell shortly after the visitors found themselves in a pickle at 3/48.
Ben Lever (40) joined Shane Abblitt (23) at the wicket, and a patient half-century partnership gave the team a look at a considerable total with nearly 30 overs left in the innings.
This is where Healesville owned the day's play as they wrestled control with a glut of wickets.
Senior was brilliant as his 25 overs netted figures of 3/54, while he was well-supported by Dan Ebbels (2/10) and Josh McKenna (2/32).
A late flurry from the bat of Adam Humphrey (30) could prove vital next week as he was able to push the score out to 163 when Ash Hamer (2/14) had him caught behind to close the innings.
This game is now right on a knife's edge.
Healesville will be confident of chasing down a total of that size, but it will take a strong batting performance.
They have the line-up to do it but consistency hasn't been their strong suit, so confidently predicting a Bloods victory would be bold.
Warburton-Millgrove does possess a patient bowling attack and will work diligently and tirelessly to wear their opponents down, knowing full well Healesville are prone to a collapse.
In the final game of the round, Seville hosted Yarra Junction in a day's play that planned out similarly to the other two games in Strachan Shield.
It was the visitors who batted first, and courtesy of contributions from Kevin Bomford, Marcel Kocher and Andy Cowan, they looked dominant early.
With patient defence complimented with strong stroke-play, the Eagles looked set for a big total at the tea adjournment.
Pace, so much of Seville's artillery, was found to be of the Eagles' liking, so the Blues turned to their slower bowlers to turn the screws, and they obliged with Andy Kay (3/18), Dan Healy (2/35) and Liam Kay (2/48) all contributing to a swift demise of the innings.
When the last wicket had fallen, Yarra Junction had limped to 176, well short of what looked possible.
With an early wrap up of the innings, Seville had to navigate through a short trip to the wicket to establish their position on top after the first day.
Unfortunately for the home team, they handed back a fair bit of the ascendency by losing two wickets before stumps to the hand of Brad Nightingale.
The two wickets have put a considerable dint in what would be perceived as an attainable target.
Chasing 176, one would've had the Blues slightly in front, now the door is ajar for the miserly Yarra Junction bowling unit to attack.
Seville will be looking for significant partnerships to wrestle back control of the contest next week, while Yarra Junction will be eyeing more early wickets.
The first hour or so next week might decide this contest.
DJ STRACHAN SHIELD
Wandin 9/196 (B. Edwards 86, R. Smith 35, D. Marshall 24, K. Jones 3/30, G. Fraser 2/44) vs Mount Evelyn
Healesville vs Warburton-Millgrove 10/163 (B. Lever 40, A. Humphrey 30, D. Senior 3/54, D. Ebbels 2/10, A. Hamer 2/14, J. McKenna 2/32)
Seville 2/8 (B. Nightingale 2/3) vs Yarra Junction 10/176 (K. Bomford 48, M. Kocher, A. Cowan 27, A. Kay 3/18, D. Healy 2/35, L. Kay 2/48)
RA FINGER TROPHY
Mount Evelyn vs Wandin 10/128 (L. Sinnott 59*, M. Fawdry 29, T. Williams 3/41, R. Shepherd 2/24)
Seville 10/210 (K. Chawla 47, D. Wallace 49, D. Whelan 5/48, D. Olliffe 2/10) vs Coldstream
Yarra Junction 4/11 (M. Tilney 3/2) vs Gruyere District 10/188 (D. Hopkinson 60, R. Prouse 35, T. Gaskett 3/19, R. Foley 4/60)
Woori Yallock 9/254 (D. Sharman 65, M. Dwyer 54, L. Winter-Annette 54, A. Jakubowicz 7/72) v Healesville
C-GRADE
Hoddles Creek 10/113 (L. Hoorn 37, J. Sharp 3/11, T. Walker 2/17, M. Leeds 2/19) d Warburton Millgrove 9/105 (A. Nelson 23, T. Walker 22 M. Porter 3/12, B. Sinclair 2/13, A. Robertson 2/24, L. Hoorn 2/25)
Marysville 8/244 (G. Mitchell 109, T. Goldstraw 48, A. Whitworth 3/39) d Woori Yallock 9/131 (T. Diggins 79, A. Dunn 23, T. Goldstraw 4/9)
Seville 2/197 (S. Sculthorpe 180*) d Launching Place 4/195 (C. Sharman 80, M. McConnell 38, S. Parker 34, D. Knight 2/33)
D-GRADE
Warburton Millgrove 6/197 (M. Newell 46, D. Geary 44, E. Crowley 42*, S. Watson 31* C. Parker 2/23, C. Voigt 2/41) d Launching Place 9/137 (D. Vaneijk 55*, C. Voigt 38 T. Nicolandos 4/20, C. Newell 3/13)
Yarra Junction 1/109 (P. Osbourne 53*, R. LeBrocq 20*, M. Hodgetts 1/17) d Gruyere District 10/102 (M. Hodgetts 43, S. Lowe 25, A. McGill 5/13, T. Pilton 2/16)
Mount Evelyn 7/163 (T.J. Hancock 52*, M. Oultram 37, T. Ferris 2/14, J. Drummond 2/25, H. Baxter 2/28) d Healesville 4/104 (H. Baxter 29, K. Drummond 18*, K. Handasyde 14*, T.J. Hancock 2/10)
Wandin d Seville (forfeit)
Powelltown 3/92 (J. Long 34*, D. Andrel 20*) d Coldstream 6/88 (A. Steele 17, B. Norman 2/0)
16 AND UNDER
Warburton 1/81 (D. Ivanil 32*, J. Sharp 22*, L. North 1/2, C. Dennis 1/8) d Healesville 8/60 (D. Ebbels 16*, L. English 14, A. Boyle 14, B. Humphrey 2/3, K. MC Donald 2/8)
Seville 4/112 (A. Smith 35*, C. Frankovic 22* B. Podesta 2/13) d Mount Evelyn/Launching Place 9/57 (R. Williams 23*, J. Woodford 2/5, L. Kay 1/1, C. Frankovic 1/1)
UNDER-14
Healesville 1/116 (C. Anderson 28, R. Cameron 17*, H. Baxter 15, J. Handasyde 15, J. Brown 1/14) d Warburton-Millgrove 9/75 (R. Staggers 18, R. Cameron 4/7)
Seville 0/83 (H. Smith 18*, C. Atkins 11*, E. Van Beek 13*, H. Murphy 10*) d Mount Evelyn/Coldstrem 2/63 (N. Powell 14*, T. Noar 12*, S. Randal 10*, M. Iskra 1/5, R. Lambie 1/10)
UNDER-12
Hoddles Creek 3/134 (W. Pearce 54*, M. Blunt 15*, K. Wunhym 1/4, B. Caneva 1/86) d Warbuton/Milgrove 8/81 (K. Wunhym 16*, B. Caneva 14*, G. Lyons 2/6, T. Simpson 2/)
Wandin 6/155 (L. Alderman 67*, N. Darvell 37, M. Ferris 1/5, J. Ferris 1/10, A.J. Druitt 1/14, E. Prentice 1/25, M. North 1/25) d Healesville White 6/46 (A.J. Druitt 11, N. Darvell 2/1, L. Alderman 1/1, J. Dixon 1/4, P. Jessop 1/4, J. Robinson 1/9)
Healesville Red 2/152 (D. English 39*, A. Biddiscome 18*, T. Handasyde 15*, D. Shambrook 1/21) d Yarra Glen Black 6/82 (E. Semply 21, H. Grenfell 10*, B. Davey 10*, D. English 3/4)
Yarra Glen Red 5/141 (C. Smith 21, C. Watts 29, J. Hamilton 29, R. Hamilton 23, C. Paterson 2/14, D. Tilney 2/14) d Yarra Junction/Gruyere 7/44 (S. Bannerman 8, C. Kanally 2/2, C. Watts 2/3, C. Ewan 2/5)
UNDER-10
Warburton Black 6/109 (J. Lever 21, B. Hunter 16, R. Brown 10, K. Janssen 1/10) d Hoddles Creek Purple 9/38 (O. Annis 7, J. Savage-Brennan 4/6, J. Lever 4/2)
Warburton Blue 5/80 (J. Enever 22*, M. Blunt 2/3, A. Kerr 1/7) d Hoddles Creek Gold 8/59 (M. Blunt 6*, J. Enever 3/2, N Lucas 2/6)
Warburton White 2/140 (Z. Wunhym 28*, J. Degraff 14, T. Carvill 1/8) d Launching Place 8/74 (X. Kuth 9*, Z. Wunhym 3/3)
Seville 7/116 (M. Gommers 13*, C. Kneebone 9, J. Hook 9, K. O'Neil 2/8) d Healesville White 5/88 (K. O'Neil 9, N. Roper 8, L. Akers 2/6)