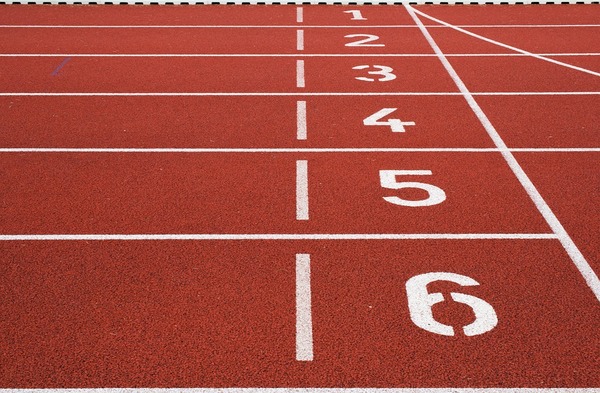 By Jamie Strudley
Three Yarra Ranges Athletics athletes competed in Cairns last weekend.
Georgia Laven, Maddie Laven and Kiara Flavel represented Victoria at the Australian All Schools Track and Field Championships.
Conditions were warm, humid and very wet with almost continuous rain for the entire three days of competition.
Kiara was first up in the under-14 girls 800 metre final on Friday night.
Kiara ran a strong race finishing in sixth place with a time of 2.21.65.
Maddie Laven ran her 1500m final on Saturday morning, running just off the leaders for most of the race to finish in an excellent fifth place with 4.54.90.
Big sister Georgia ran her 1500m final on Saturday evening, leading the pack through the bell before eventually being pipped for a medal in a close-finish, finishing seventh in 4.39.46.
There was no let-up in the rain on Sunday for Georgia's 800m final.
Georgia was in touch with the leaders through the bell and ran a fantastic last lap to claim 11th place in 2.18.78.
Kiara ran in the under-14 400m final later in the day, running a 59.04 personal best to finish fifth in the final.
Yarra Ranges Little Athletics athletes turned up on Saturday morning full of smiles.
Excellent conditions and competitive fields produced numerous personal bests and some outstanding performances.
The club also announced the multi-events winners.
Congratulations went to age group winners:
Boys – Zachariah Clarke (under-15), Ky Harris (under-14), Tahi Angerson (under-13), Spencer Tabone (under-12), Ollie Aders (under-11), Luke Spencer (under-10), Brody Webb (under-9), Jack Batten (under-8), Ilikimi Tove (under-7) and Lachie Merigan (under-6).
Girls – Amy Pearce (under-14), Sasha Carroll (under-13), Izzy Gough (under-12), Stephanie van Bemmel (under-11), Zoe Clarke (under-10), Emily Fiedler (under-9), Tia Crossland (under-8), Lexi Aders (under-7) and Georgia McKinnon (under-6).
Next week is a Friday twilight and Christmas break-up – another chance for mums and dads to test their fitness against the kids before some special guests distract them.
The club sends good luck to its three teams competing at state relay champs – the under-9 girls 4×100, under-10 mixed 4×100 and under-11 girls 4×200.
The club's senior teams compete in round seven of AV Shield with a Friday night competition at Lakeside Stadium and Saturday afternoon at Doncaster.
Good luck goes to Lauren Starr and James Anderson, competing in the Zatopek 'B' race on Tuesday night at Box Hill.
There are tickets available for Zatopek:18 on Thursday night at Lakeside Stadium.
It's a chance to see some of the best distance runners in Australia chase world championship qualifiers along with a stack of other Commonwealth Games athletes competing on the night.
Visit www.athsvic.org.au for more details.
The club thanked everyone who helped on Sunday at the Bunnings barbecue fund-raiser.
Their efforts will enable the club to continue to improve the equipment available to its athletes.
It's not too late to get involved in Little Athletics or the senior competition with Athletics Victoria.
Email join@yarrarangesathletics.org.au.