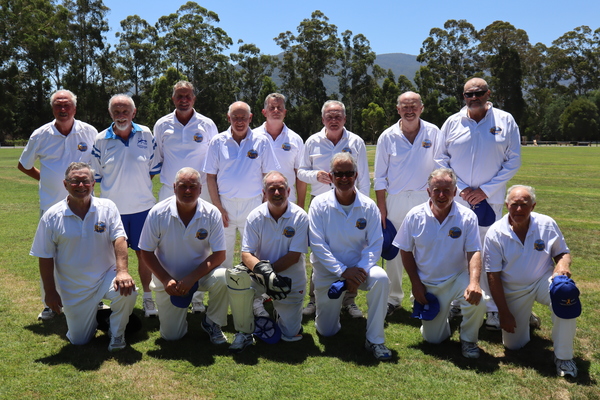 The Yarra Valley Veterans Cricket Club (YVVCC) over-60s played against Mornington Peninsula Veterans at Yarra Junction Oval on Sunday 13 January.
The YVVCC formed seven years ago, initially with just an over-60s team to cater for the fast-growing interest all over Australia in older age group cricket.
Now the Yarra Valley team also has an over-50s side.
Both age groups are performing well in their competitions, with players in both age groups having achieved Victorian and even Australian selection.
Veterans Cricket Victoria president Greg Johnson, also a Yarra Valley player, said there were four over-60s teams in the state 12 years ago.
"And over-50s and over-70s hadn't started," he said.
"This year we have a total of 60 teams in Victoria and around 1000 members as well as national championships in the three age groups, and compete against international teams."
The YVVCC is still in its early stages but is experiencing a lot of interest, with many ex-players making a return to the game, some after many years of retirement.
Players that used to be competing against each other in various YVCA teams are now playing alongside each other for YVV.
"Vets cricket is proving to be a great way for older players to keep fit and enjoy the friendships and social contact," Johnson said.
"There are numerous opportunities now for veteran age group players to play our normal Sunday fixtures or take it further with cricket on some of the finest grounds in various carnivals, and also pathways through Cricket Australia to play at state and national level."
Email Bill Dobson at billdob@bigpond.net.au or visit veteranscricketvictoria.org.au for more information.