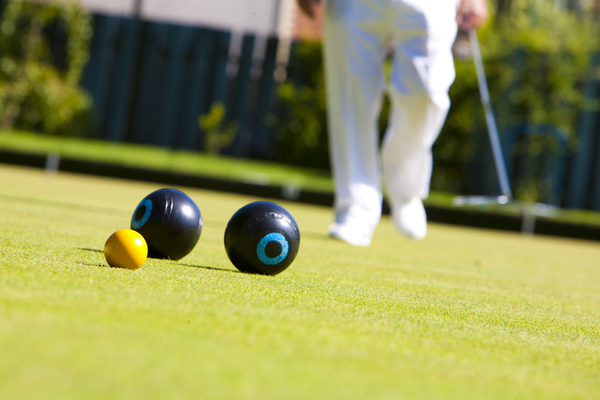 In another very challenging game, the Warburton Bowls Club's number one side played Burden Park 1 away and was beaten 55 to 90.
Rink scores were: J. Van der Zweep 14/24, J. Brookes 24/17, A. Holmes 13/20 and S. Lee-Tet 4/29.
The side next faces another tough opponent, Croydon 1, at home.
Warburton 2 played Eastwood Golf 1 at home and in a wonderful team effort won 95 to 75, in a confidence-boosting victory.
Rink scores were: P. Summers 25/13, S. Freestone 19/26, N. Whelan 27/21 and B. Hall 24/15.
The Burras hope to keep the improved performance up this week against Heatherdale 1 away.
The Mid-Week Tuesday Pennant team played the top side, Monbulk 1, at home and in an exciting finish came from behind to win by four shots, 57 to 53.
Rink scores were: S. Lee-Tet 25/17, R. McKail 19/17 and S. Lord 13/19.
The Burras play Eastwood Golf 1 away this week.
The Wednesday Night Barefoot Bowls Triples Competition continued with some close games being played.
Results were: G. Force 19 d Saint Dogs 16; Pensioners 16 d Bolters 7; KT'S 14 drew with Big Al's 14; Burra Boys 10 d Get Schwifty 9; Dunny Divas 20 d Reefton Rockets 4; Nutters 21 d Shambolics 6; and Moonshiners d Trailer Trash by forfeit.
Club members are reminded to keep the Intra Club Competition games moving along.
They all need to be completed by the end of February.
Presentation night is on Friday 15 March at 7pm. There'll be barefoot bowls from 4pm.