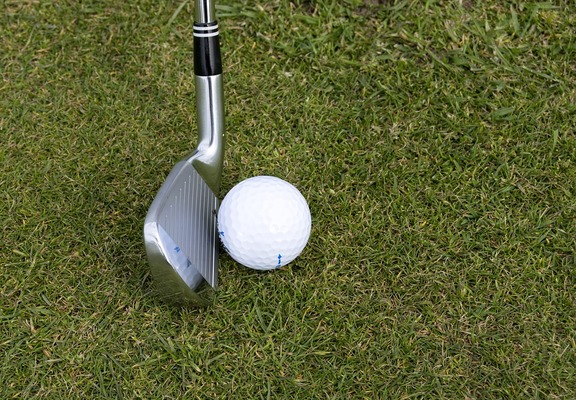 By Ron Hottes
Andrew McMath easily owned the best score of the day in Warburton Golf Club's Wednesday 3 April stroke and Mick McGrann Bag Day competition.
He came in with an impressive nett 65 to qualify for the Bag shootout in December.
Lynda Dickson snared the runner-up prize with her best score for a while – a nett 67.
Balls only extended to 70.
Nearest the pins went to 'Happy' Gilmore on the sixth, David Viney on the ninth and Adam Patrick on the 15th.
In the Twilight shootout, the top 10 played off for the title of 2019 Twilight Champion.
Conditions were perfect for golf and there was a large audience of interested club members and family – and the players involved put on a show to more than rival past shootouts.
Young Seth Spenceley got through to the sixth hole before he fell, and perennial competitor 'Hatty' was in the last three before being omitted.
By the last hole, the ninth, there were two left standing – club president John Hall and the ever-consistent Clint Toohey.
They had to play that hole seven times before Hall was finally declared the winner.
This is a very fitting result as the other hat that Hall wears is the sole organiser of this much-loved event.
There were more than 80 players who participated during the twilight season.
On Saturday 6 April was the stroke and Monthly Medal competition.
It bears a special mention when the club's latest medal winner is a nonagenarian – that means older than 90!
Gerry Hadfield is well past 90 and grizzles about all his aches and pains, but he continues to thrill all members with his unbelievable exploits.
He won this month's medal with a nett 66.
He actually shot a 98 off-the-stick and, although he isn't quite that advanced in years, he's not all that far off it.
The daily runner-up was Kevin Conway with a neat nett 67.
Balls got down to 75, indicating it was a tough day for scoring.
The nearest the pin winners were Allan Hubbard on the third, Peter Fox on the fifth, Ms Nursey on the ninth, Steuart Hawke on the 12th and Shane Campbell on the 15th.
Finally, Jim Stewart got an excellent eagle on the 14th. The eagles are coming thick and fast lately.