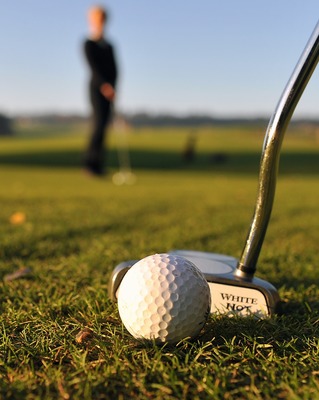 By Ron Hottes
Sometimes a golfer succeeds in creating a winning stretch of form – but not often.
The Warburton Golf Club player Steuart Hawke is clearly enjoying his stretch of good form.
With an impressive 39 points, Hawke was the only golfer in the Wednesday 19 June contest to better his handicap.
The runner-up, matching his handicap, with 36 points was Phil Garside – showing up his little brother.
Balls got down to 33.
Nearest the pin winners were Heather Judkins, who clearly loves playing the third, new member Peter Ingamells with a second shot on the 10th that left him with a six-footer, and to Ray 'Happy' Gilmore on the 15th.
In the Saturday 22 June competition, on a day when the sun shone often enough to dry out the course, low scores were expected and came thick and fast.
The best of the best came from Shane Campbell with a slashing nett 63.
Shane shot a 73 off-the-stick – not bad for a 10-handicapper.
He won A-grade, and the B-grade voucher went to Andy Kay with a solid nett 68.
Roger Mataele had a great nett 66 to be the daily runner-up.
Players who scored nett 73 or better can collect a ball when they next visit the club.
Nearest the pins went to Mark Presser on the third and fifth, President Hall on the ninth, Danny Fox on the 12th and to Brendan Allan on the 15th.