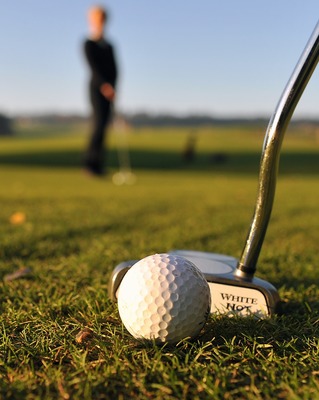 By Ron Hottes
Under cloudless skies, 30-plus Warburton Golf Club members enjoyed the greatly-improved conditions on Wednesday 26 June.
The course was still quite soft with very little run for this par contest.
This was evidenced by the scores, as the +1 that Phil Garside came in with won the daily voucher.
It was Phil's second win in a row, showing up his little brother.
The runner-up was the in-form Steuart Hawke with -1, meaning that Phil was the only player in the field to better his handicap.
It's no surprise then that the ball rundown reached -3.
The Garside brothers featured prominently among the nearest the pin winners.
Phil snared the ninth and Ian took out the 15th, but Craig Brown won the first with a superb second shot to about one metre.
In the Saturday 29 June stableford contest, the weather conditions were very different from the mid-week comp.
Regular showers, heavy conditions underfoot and soft greens created an extra challenge to scoring.
The player who best handled that scenario was young tyro, Liam Kay, with 41 impressive points.
Brendan Allan snapped up the runner-up prize with 37 points.
This was a good score by a new member to the course and the club.
Balls extended to 35.
There were only three nearest the pin winners, being Geoff Fall on the third, Lance Atwell on the fifth and Peter Bell on the ninth.
Both the 12th and the 15th proved too difficult for the whole field, in those conditions.