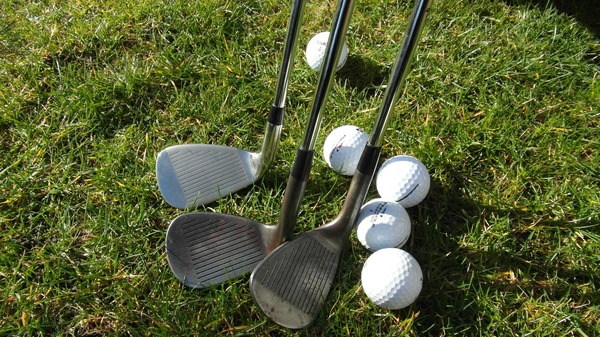 By Ron Hottes
After a wet week, the course was still in superb condition for Warburton Golf Club's stroke and first round of Club Championships on 9 November.
With a bigger-than-usual field of more than 60, there was always going to be a spate of breathtaking scores.
A-Grade was taken out by Paul Kennedy, with a solid nett 67.
But Paul was beaten to the Monthly Medal on a countback, by the resurgent Wayne Kempton.
Balls extended to 70 only.
Nearest the pin winners were Lee Creedy (3rd), Junior Cross (9th), Dave Wappett (12th) and Liam Kay (15th).
Special mention to Simon Spencely who shot a stunning nett 66 on the day, but is not eligible for the Championships or the Monthly Medal.
Club Championship standings: Adam-Patrick is leading the Club Championships open title with a gross 70. Dave Wappett leads B-Grade with an 81, Peter Bell leads C-Grade with an 89, Kim Kennedy leads the ladies with a gross 80, followed by Ms. Nursey (and Bagel) on 82.
Finally, Liam Kay is locked in a battle for the junior title with good mate Harrison Baxter, both shooting impressive 82's. Nett leaders will be included after Round 2.
With better than expected weather conditions, good scores were the order of the day at Warburton Golf Club's Stroke and M.McGrann 'bag-day' qualifier on 6 November.
John Hall – with an impressive Nett 67 – became the last qualifier for the bag playoff.
The runner-up prize, on a countback, went to Tex Van Der Kooi who shot a Nett 69.
Balls got to Nett 73.
Nearest the pins went to Allan 'Old-Man-River' Hubbard, (3rd), Ross Machar (9th), Dave Wappett (15th) and Steve Wyatt, (17th – second shot).
The winds and rain, expected the day before, arrived in spades for Thursday's twilight field.
But the conditions did not deter Dave Hatt, who accumulated 22 impressive points for an easy win.
The next best score was 18 points by Steve Wyatt, who won the runner-up prize on a countback from two others.
The ball rundown stopped at 17.
Nearest the pins were won by Jaqui Hall (3rd) and the club's number one son, Ashley Hall (9th).