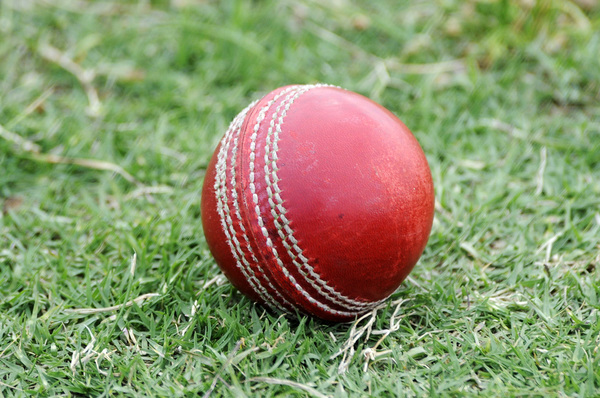 By Anthony Sequeira
Two day cricket returned to the Yarra Valley this weekend.
With rain putting a dampener on some games, teams had to make the best of conditions and push for a win next week.
In DJSS, Healesville travelled to Wandin in a game where the home side had the upper hand after Day 1.
Batting first, Wandin openers were initially cautious before opening up their scoring rate.
Healesville opener Jordan Poynton fought back well to have the partnership ended and both openers in the sheds 10 overs into the innings.
Poynton demonstrated the value in attacking the stumps early in a batsman's innings.
Unfortunately for the Bloods, the next Wandin pair, Shaun Falkingham and Tim Thorne, were resolute in defence and confident in attack.
They put on a near 150 partnership at a quick pace and each notched up half centuries before being removed shortly before stumps were drawn.
Poynton soon returned to take another wicket while Max Minney chipped in with a late wicket to take some momentum into Day 2.
More than 20 overs of play was lost due to rain, meaning next week the Bulldogs can extend their score past the 200 barrier and into difficult territory for Healesville's batting order – which has struggled to regularly post large scores in recent times.
In RAFT Blue Yarra Junction made 2/35 before rain ended play for the day.
Healesville bowled 39 economic overs at Wandin who finished the day 5/55.
Scott Fawdry was brilliant with the ball, taking 3/9 from 18 miserly overs to choke the Wandin batsmen.
The only batsman to look somewhat comfortable was Josh Hamilton, who stands unbeaten at stumps and will look to put Wandin in a position to win the game during Day 2.
RAFT Gold saw Woori Yallock canter to victory over Warburton after the Burras were bowled all out for 96.
Youngster Patrick Huynh led Warburtons batsmen in a disappointing collective performance which saw four ducks as Kieran Cantwell and Paul Broussard ripped the batting order apart.
It proved an easy chase against an inexperienced bowling lineup as Mic Dwyer and Jason Young were unbeaten to finish the chase 3/99.
One day grade saw Yarra Glen bowled all out for 49 against Hoddles Creek.
Aiden Robertson snared 4/9 and David Rowe 3/6.
Glenn Derix continuing his good form with 41* as Hoddles finished 1/65.
Launching Place made 188 with a strong collective batting effort.
The side then had Wandin 2/33 from 15 overs before rain ended play for the day.
Yarra Junction was 1/5 before its game against Poweltown was called off.
Coldstream managed 4/52 in reply to Healesville's 130 before the game was washed out.
The Yarra Valley Cricket Association is looking for players to field a senior country week side again this year.
Players can express interest to their clubs and a squad will be put together for the carnival that runs from 17 February to 21 February.
Players interested in Region 8's Under-21s game on 17 November should also express interest to their clubs.
The Yarra Valley is always looking for umpires and those interested can contact Greg Mitchell on 0418341154 or Keith Thompson on 0408353076 for more information.