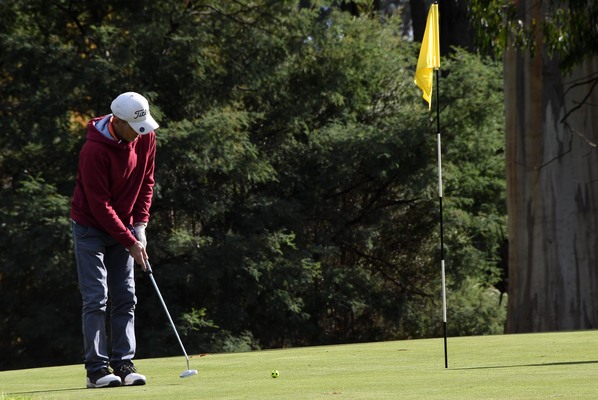 By Ron Hottes
After Covid-19 restrictions were eased at 11:59pm on 12 May, it took less than eight hours for Warburton Golf Club members to make the most of their newfound freedom.
The first lot of golfers, otherwise known as the icebreakers, were walking down the first fairway before 8am on 13 May.
A field of 40 plus for stableford said something about the commitment of members at Warburton.
Despite needing to shake off some rust, Ron Hottes secured a win with a total of 34 points.
Trevor Porter also made a healthy return, with 33 points to snare the runner-up voucher.
Balls only went down to 32, so there were plenty of scores on that number.
There were no nearest the pins due to Covid-19 restrictions but this didn't worry players, who were just happy to be back out swinging.
The club's 16 May stableford was played under sunny skies and on a course in pristine conditions.
With a bumper field of 60 plus, there were two winners.
A-Grade was taken out by president John Hall, with a solid 36 points.
The B-Grade voucher was won by gun cricketer, footballer, and golfer, Ryan Smith, accruing 37 points.
A.J. Johnston grabbed the runner-up prize with 36 points.
The balls extended to 33, meaning conditions were still tough.
Warburton Golf Club is now open with numerous guidelines players should adhere to.
Players will be able to make bookings as of 12 May by calling the clubhouse as usual. Players will not be able to turn up and walk out onto the course.
Golf can now be played in groups of four and the club is urging everyone to abide by social distancing measures.
The club will continue with its Wednesday and Saturday competitions. Until further notice all competitions will be stableford.