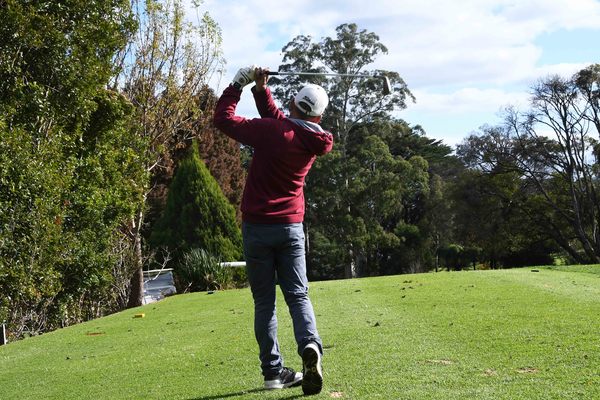 By Ron Hottes
After a couple of wet days, the course was heavy with no run and damp greens at the Warburton Golf Club's 3 June stableford.
This created a real challenge for the whole field, but one player who rose to that challenge was Phil Garside.
'Senior' Garsy accumulated 39 hard-won points, to fly away with the daily voucher.
The 'evergreen' Ossie McClay had 36 points, which was easily good enough to be the runner-up.
Balls got down to 33, meaning there were plenty of scores in the mid-30s.
The Front-9 award went to Mark Gunther with 21 impressive points. And the back-9 was taken out by Malcholm Dickson, with 20.
With a couple of beautiful days of sunny, warm weather, the weekend field found the course to be a little kinder than the mid-week group confronted.
The course was kindest to David Clinch, who snared the club's 6 June stableford B-Grade prize with a superb 42 points.
This was easily the best round of the day, as the A-Grade winner was Sean Kennedy, who managed to amass 37 points.
The daily runner-up was Troy Murphy, with 35 points. If players scored 33 plus points, then they could claim a ball.
Both Best-9 winners scored an impressive 21 points – Howard-McDonald on the front and evergreen Ossie McClay on the back.