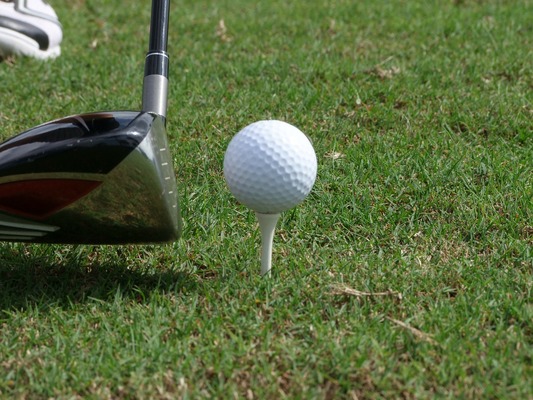 By Ron Hottes
With the beautiful early winter days following one after the other, the Warburton Golf Club course had dried out considerably for the 10 June stableford.
This gave golfers more run on their shots, especially so for Ron Hottes who won with 37 points.
His playing partner, Des Ray, had a very steady round, except for a couple of missed short putts.
He was runner-up with 35 impressive points.
Balls, surprisingly, got down to 31.
The 1-9 voucher went to Captain Cross with 19 points, and the best back 9 was taken by Allan 'Old Man River' Hubbard (20 points off his handicap meant he shot a mid-30's nine).
Although the weather was on the turn for the club's 13 June stableford, all groups got in before any bad weather affected their game.
The least affected was Jason Kennedy who took out the A Grade prize with 40 points.
B Grade was won by Patrick O'Regan, who gathered together 37 points.
Peter Fox was the runner-up also with 37 points.
If players managed to amass 33+ points, they won a ball.
The best first 9 went to 'newish' member Joel Coombs with 20 points.
In a welcome return to golf, after a nasty arm injury, Neil Leckenby had a pleasing back 9 scoring 20 points also.
The club extended a hearty congratulations to Barry Maltman, who, when playing in the Monday Queen's Birthday competition, slotted an excellent 'ace' on the tough 15th hole.
The Warburton Golf Club is now welcoming members and guests into the clubhouse again with the further easing of Covid-19 restrictions.
The club can now host 20 people inside with no more than four people sitting at a table.
The bar is open but alcohol may only be purchased for consumption inside if it is accompanied by a meal and tables are only available for 45 minutes after a round is played.