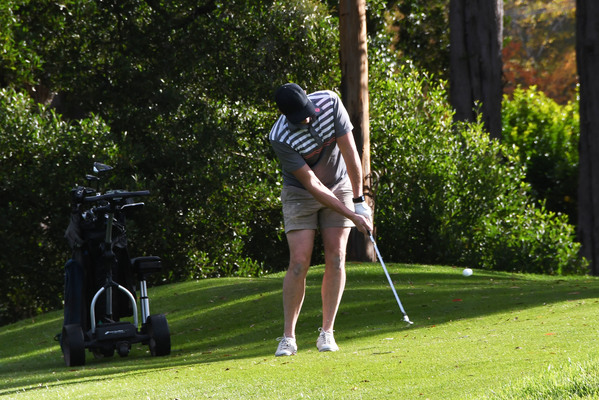 By Ron Hottes
Good weather improves golfing which in turn, improves scores.
The Warburton Golf Club's 17 June field of nearly 40 enjoyed the drier conditions on the course.
This resulted in Jason King winning the daily prize with 38 impressive points.
Allan 'Old Man River' Hubbard, in a welcome return to form, was the runner-up with 35 points.
Balls only got down to 34, as there were plenty in the field who scored 34 or 35 points.
The Front-9 winning score went to Mark Gunther with 19 solid points. The Back-9 saw John Haynes also score 19 points.
The club's 20 June stableford was a day when the weather gods threatened to rain on everyone's parade.
One player who was not put off by the heavy clouds rolling in was Andrew Williams.
He accumulated 38 solid points to grab the A Grade voucher.
Willo, the current Club Champion, also scored a stunning eagle on the long par 5 14th.
B Grade was taken out by Jason King, with 39 points.
Jason is on a hot streak right now, but the handicapper must be about to catch up with him.
The daily runner-up was Michael Batten with 37 points.
Balls extended to 34 only.
The Front-9 prizes went to Andrew-McMath and Hatty, both with 20 points.
Ben Lever amassed 22 points on the Back-9, to grab a voucher, along with Mick Danaher, who scored 20.
Finally, popular member, Lance Atwell had a superb eagle on the 16th, which helped 'Gator' finish in front of longtime rival, 'Happy'!