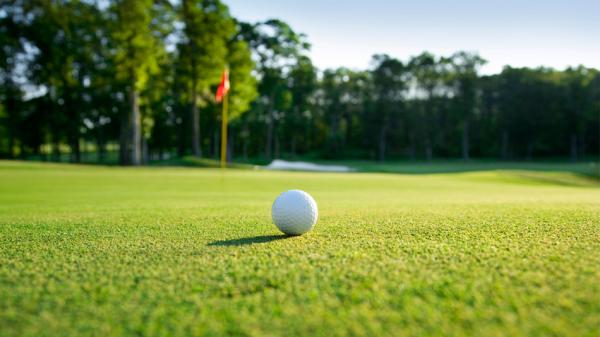 Warburton Golf Club
Bag-day was our qualifier this month on Wednesday 7 July. For this popular event, the winner was none other than our resident young gun, Flynn Cousens. Flynn amassed 40 points, which means, playing off 1, this future star shot a remarkable 65 off-the-stick, perhaps his best raw score ever.
We members who play with him are very proud of what he has been able to achieve in the last 18 months, progressing from keen newcomer to the in-form A-Grader in the whole club. Great effort, Flynn.
The runner-up to this mighty effort is Aaron Henderson, who snared that voucher with 38 solid points. Balls progressed to 34 points. NTP winners were Junior Garside (3rd), President Hatt (9th), Warren-Sheargold (12th), Flynn grabbed one on the 15th, on the way to his 65. Finally, Andrew 'Mr Professional' McMath hit two great shots in a row, to grab one on the 17th.
Andy Lockey is a hard-working member at our club, having been the vice captain in recent times among other duties. But Andy worked very hard on-course on Saturday to win the top voucher with 42 most impressive points. He even impressed ex-captain Noe. Well deserved, Andy.
Craig Staggard should also be highlighted, not just for being the runner-up, but for being only just behind Andy, with 41 points. The balls extended to 35 only. NTP's went to president Hatt (3rd), the very talented Ryan Smith (5th), Snorks (9th), Bruno Kennedy (12th, to show that P.K. is not the only talented one in the Kennedy clan) and to Troy Murphy (15th).
– Ron Hottes
Healesville Social Golf Club
Sunday was a very busy day with some good scores even though we started out in thick fog.
Karl Hradsky (11) won the day with a score of 38 Stableford. Second was Laurie Tormey (14) scoring 35 and it was a three way battle (or countback) for third place which was taken by Tony Druitt (11).
Tony also managed to get two of the Nearest to Pins while the other ones were hit by Travis Carroll and Karl Hradsky. Karl Hradsky also won the Secret Holes and scored an Eagle on the Par 5 8th hole.
There were a number of Club Singles Championship matches played. Most of them finished on the 18th hole with one match going to a Putt Off to decide the winner.
Shane O'Brien def Greg Urquhart, Laurie Tormey def Tony Druit, Wayne Fenner defeated Greg Hay, Howard Vaughan def Jan O'Brien, Travis Carroll def Vince Gillett (WO), Tom Handasyde def Travis Ferris (WO), Karl Hradsky def Stephen Oates (WO) and Peter Mathieson def Craig Stewart (WO). Good Luck and Ball Skills in the next round to the winners.
– Karl Hradksy