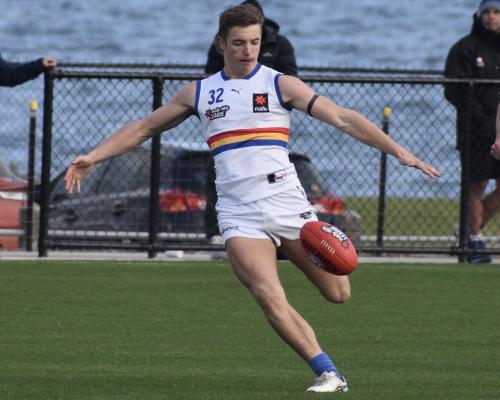 Wandin Football Club junior player Flynn Kroeger has been picked in the AFL Draft by Geelong.
Kroeger was the 48th selection in last night's draft and will be a strong midfielder for the Cats.
The Eastern Ranges player also has experience in the half back position and has a strong overhead and neat disposal.
The Wandin Football Club took to Facebook to say they were speechless.
"Our favourite post of 2021.. Words won't do it justice so we won't even try.. Flynn Kroeger you star," the post reads.
"We couldn't be prouder of what he's developed into, not only as a footballer but as a young man and part of our club.
"He's worn the red blue and white with distinction throughout his junior career and we cant wait to see what the next stage of his football journey brings."