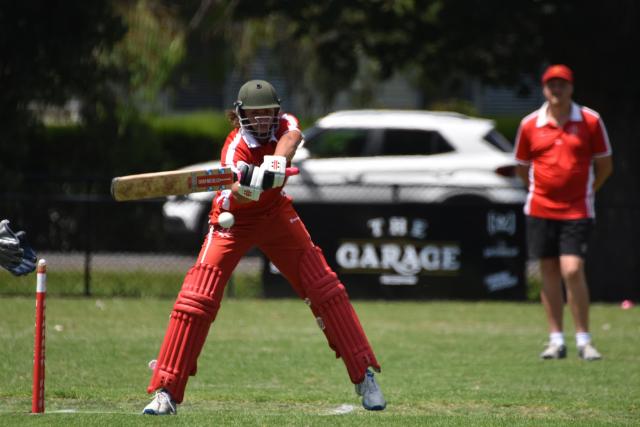 By Ian Callen
Healesville 1st XI's final aspirations took a severe dent at Queens Park Oval on Saturday.
Winning the toss Healesville elected to bat first against the second placed Yarra Junction, unfortunately the home side failed to capitalise and we're bowled out for 95 in just 33.4 overs.
It would be an understatement to say that it was a disappointing display of batting. Only Brandan D'Amore's 33 and Liam Daly 16 showed any resistance against a persistent Junction bowling attack.
The positive for the Home side with out spearhead Nicholas Lowe, managed to put some pressure on Junction by taking six wickets.
For the club and their supporters, it has not been easy over recent years given the Covid circumstances: just to get teams on the pitch has been an amazing achievement.
With six games remaining Healesville are 12 points from fourth position and for the only club in a township of approximately 8,000 (double if you consider Badger and Chum Creek) it's many supporters are hoping that given the tremendous potential within the club their season can be turn around.
And they can do this by halving the 12 point difference with a good way win over fourth placed Ainslie Park next Saturday.
In the U16 John Springett Shield Healesville were bowled out for 83 (J. Handasyde 31 not out) against Sth Croydon 4/109.
In two other local derby's, Healesville U/14/5's in their top of the table clash, finished 8/87 against Yarra Glen 8/109 whilst Healesville U12/1's; 2/140 defeated Yarra Glen 8/109 to move into second position on the ladder behind Mt. Evelyn.
At Hoddles Creek Community Reserve Healesville U12/2's finished 4/35 off 8 overs.
In other games:
2nd Xl
Healesville 10/104 Lost to Hoddles Creek 5/204
Sam Russell 32
Michael Davern 22
3rd Xl
Healesville 5/160 Defeated Norwood 10/39
Moss Fawdry 50 not out
Darcy English 37 not out
Aman Singh 3/6 including a hat trick
Callum Dennis 2/12
Bailey Rutley 2/7
4th Xl bye