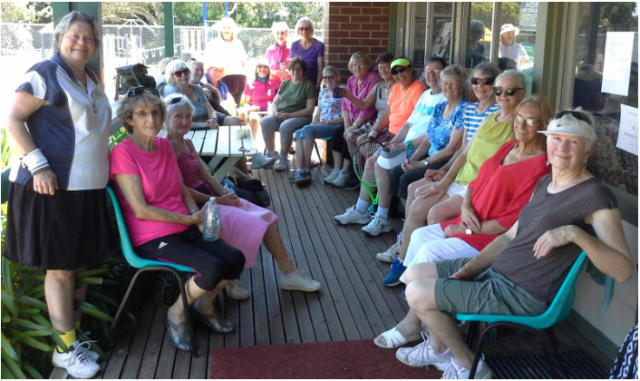 Mountain Area Ladies Tuesday Tennis Association is inviting ladies who'd like to play relaxed competition tennis on Tuesday mornings from 10 am
M.A.L.T.T.A. is comprised of 7 clubs around the Yarra Valley including Healesville.
All the above clubs would be happy to hear from anyone keen to join our friendly bunch of ladies of all ages and all abilities – even beginners and rusty veterans!
Open mornings are coming up, called Come 'N Try tennis. They are hosted at the courts in Queens Park, Healesville on Tuesday 12 April and Tuesday 19 April from 10am to 12pm.
M.A.L.T.T.A. celebrated its 40th birthday last year, and some ladies have been members since its foundation. Players of all ages are welcome.
For any inquiries, call Glenda 59 67 1008 or Kathy 59 62 36 39