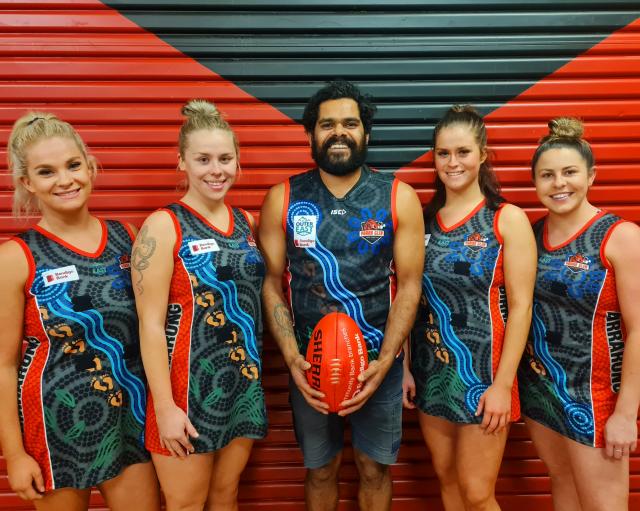 By Callum Ludwig
Yarra Glen Football Netball Club is hosting local rivals Healesville Football Netball Club in a crucial contest on Saturday 30 July.
The special match takes place the week following another Indigenous match between local rivals in Round 15 between Warburton-Millgrove and Powelltown.
Yarra Glen FNC President Vinny Erickson said the focus of the day was on recognising the Indigenous contribution to both clubs and local community sport.
"We are chasing our club's history and tracking down all our past Indigenous players and inviting them to attend the game and a luncheon against Healesville and recognise what they've done for the club over a long period of time," he said.
"It was important for us to make it just as much about Healesville's players as well and both clubs have the same goals of contacting our past Indigenous players and getting as many to attend the game as possible."
Healesville will be looking to come out firing in the game to keep pace with the top 3 and remain above fifth-placed Berwick Springs while Yarra Glen will be keen to get one over their local rivals and pick up a third win in their injury-ravaged season.
Mr Erickson said it's important to tell the story of Indigenous people and the local area.
"It would be easy to go off to a supplier and get something done but it was really important to us for the jumper to tell the story of our area. It is all based around educating everybody in what is a space that needs to be targeted," he said.
"The younger generation now is well-versed and very educated, but in years gone by, people learnt more about every other culture than Australia's own and now we are putting emphasis on our own culture and our own country which is really good."
The day's football and netball will begin with a Welcome to Country, as well as a smoking ceremony performed on the oval, a didgeridoo performance, a special luncheon with guest speakers and medals for the Best on Ground or Court. There also be various other entertainment including bands, stalls and raffles.
Mr Erickson said he believes Yarra Glen FNC has been a leader in diversity and inclusion.
"Yarra Glen was at the forefront of the Pride Cup, that was our concept and we are proud to have put it out there," he said.
"Everyone's welcome to play football, it doesn't matter what race, sexuality, gender or religion you are."
Yarra Glen FNC thanked their sponsors Barrel Brokers and Healthybake for helping support the event and fund the matchday jumpers,
Kayla Wandin-Collins designed Yarra Glen's custom jumpers and dresses and said the design represents country, people and place.
"I am a proud Wurundjeri Woiwurrung woman and I feel proud to represent the YGFNC this indigenous round. I feel so privileged to have designed the dresses and jumpers," said Ms Wandin-Collins.
"The blue river on the dress represents the Yarra River which runs through Wurundjeri country and right behind the Yarra Glen complex. The leaves represent the Wurundjeri as we are the manugum people and the footprints on the dress represents mob walking on country like my ancestors would have before me."