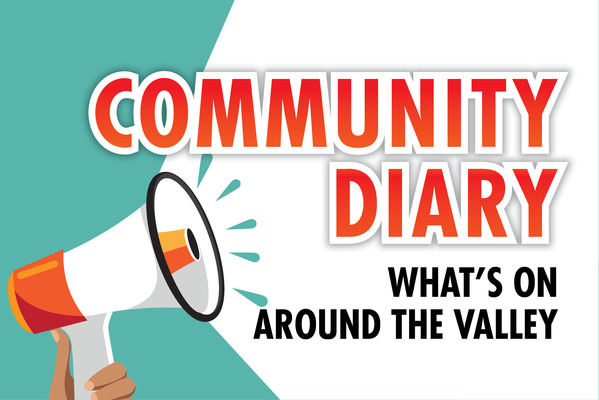 Remakery
The Remakery is on the fourth Saturday of each month at Warburton Community Space, behind the Main Street shops on Thomas Avenue, from 10am to 2pm. The next two are on 25 May and 22 June and there will be a trash and treasure market each month as well. For stall bookings, call Fiona on 0447 499 443. Visitors can bring broken things and volunteers might be able to repair them.
Honeyeater birthday
On Saturday 25 May the Friends of the Helmeted Honeyeater are celebrating 30 years of working to secure the future of the critically-endangered helmeted honeyeater.
From just 50 birds in the wild five years ago to more than 200 birds today, a symposium is being held from 8.30am to 4.30pm in the Lilydale Senior Citizens Centre, 7 Hardy Street Lilydale on 25 May and will include keynote speakers Dr Jenny Gray, CEO of Zoos Victoria and Dr Sally Box, federal Threatened Species commissioner. Everyone is welcome. Bookings are necessary through trybooking.com/BAYKA.
Lookout for the Safety of Children Group
The Lookout for the Safety of Children Group and St Brigid's Parish will be presenting a forum to discuss the impact of child sexual abuse and pathways to healing on Sunday 26 May from 2pm to 4pm at St Brigid's Parish Hall, 15 High Street, Healesville. The panel will include a psychologist, a social worker and a police representative.
Choir
Singularity Choir will perform Gilbert and Sullivans' Patience on Sunday 26 May at 2pm at Healesville Uniting Church. $15 entry includes refreshments after the show. Proceeds are in support of HICCI. Tickets at the door or at HICCI.
VIEW lunch
The next Yarra Valley VIEW Club lunch is on Tuesday 28 May at Yering Meadows Golf Club at noon. Bookings are essential: Wendy 0438 625 556.
Australia's Biggest Morning Tea
Support Australia's Biggest Morning Tea at the St Brigid's Church Hall, 15 High Street, Healesville, at 10am on Thursday 30 May. It's a fund-raiser to support those affected by cancer, celebrate the lives of those who've passed and support those still fighting. $5 entrance fee includes a cuppa and morning tea. For more information call 0417 087 199.
Infused by the Process
Infused by the Process: The Story of a Senior Print-maker is an exhibition on display at Hearth Galleries on Sunday 2 June at 2pm. Martin King has worked with the Australian Print Workshop in Gertrude Street, Fitzroy, since its inception in the mid-'80s. He has worked with his heroes, foremost artists across the country to transform their ideas into a print on paper. Martin has a passion for works on paper, and is passionate about the medium for its distinctive characters and qualities, and the challenge of controlling the uncontrollable.
Bingo! Get social
Healesville Senior Citizens Club is seeking seniors who would be interested in meeting new people to join their activities. Bingo is held every Friday afternoon from 1pm to 3.30pm and general club meetings are held on the fourth Tuesday of every month, featuring lunch and entertainment. Call Ken on 5962 1550.
Probus
The Healesville Ladies Probus Club meets every third Friday of the month at 10am in the Senior Citizens Hall. Guests can make new friends who will enrich their life in retirement. There's no fund-raising involved and new members will be made very welcome. Call secretary Nancy Closter on 5962 3713.
Badger community meeting
Badger Community Group meets the first Tuesday of every month from 4pm to 5.15pm at the Badger Creek Old School. Hear plans for Badger Creek or get involved in a project for the community. All welcome.