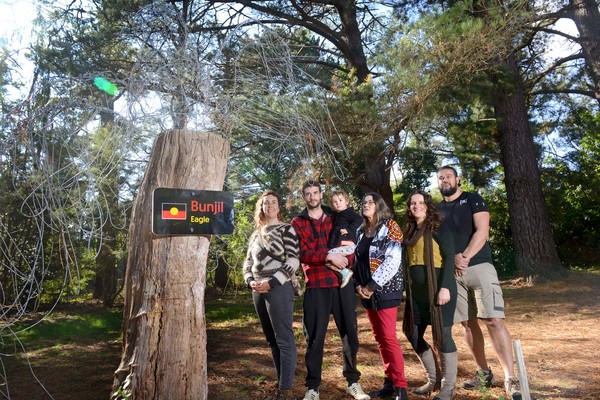 By Jed Lanyon
To celebrate the international year of Indigenous languages, Yarra Valley ECOSS's Leanne Arvanitakis-Hall and Brad Charman from Yarra Valley Signs put up their Woiwurrung language translations signs.
The Indigenous Languages Project funded by the Australian Government Indigenous Languages and Arts Grant, enabled ECOSS to sign the property in Woiwurrung Language, the critically endangered language of the local Wurundjeri people.
Yarra Valley ECOSS is grateful for the opportunity to work with local Wurundjeri Elder Aunty Kim Wandin and Yarra Valley Signs Brad Charman, to create the signage that will be revealed to the public at Ngulu Festival on Sunday 26 May.
The Ngulu Festival (Ngulu meaning 'voice' in Woiwurrung) aims to give a voice to The First Nation people.
Aunty Kim said, "Language has never been lost, many words have been asleep and hiding. It's been awakened and revived through this project.
"Woiwurrung language has been handed down from Aunty Joy Murphy and across from cousin Mandy Nicholson to myself and the wider community."
The Ngulu Festival will take place at Yarra Valley ECOSS on Sunday 26 May 1pm-5pm to honour Sorry Day and the Indigenous community.