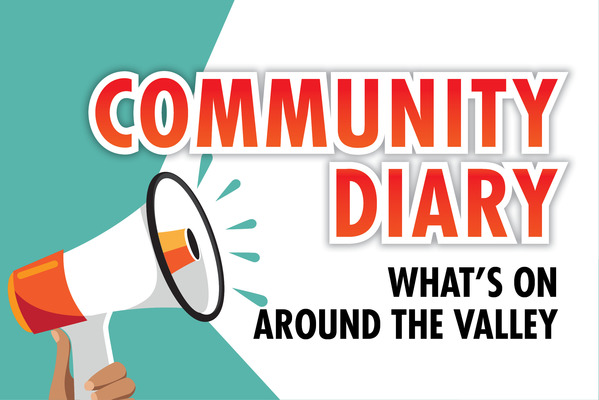 Pop-up playground
The Warburton, Millgrove and Woori Yallock Preschools will be holding 'prepare for preschool' events featuring pop-up playgrounds. Parents can bring their child to meet staff and join in free preschool activities including story time, sand play, block play, imaginary play, music, art and outdoor play. Warburton: 25 July, 2.30pm – 5966 2317. Millgrove: 26 July, 10am – 5966 5426. Woori Yallock: 14 August, 2.30pm – woori.yallock.kin@kindergarten.vic.gov.au.
Film society
The Croydon Film Society will present its annual $1400 scholarship to a film student, followed by a screening of the film Cold War at Croydon Cinema from 7pm on Monday 22 July. The award has been renamed the John Arkins Deakin Award to honour the film society's late president. Inquiries: enquiries@croydonfilms.org.au.
Pub night
Tourism Network Yarra Valley is holding its July pub night at Innocent Bystander, 316-334 Maroondah Highway, Healesville, on Thursday 25 July. Anyone who has an interest in tourism in and around the Yarra Valley and would like to learn more about the association is welcome. Committee members will be on hand to hear what support local tourism businesses need. RSVP to info@tourismnetworkyarravalley.com.au by Monday 22 July.
Healesville CoRE
On Saturday 27 July Healesville CoRE will hold a solar hot water and heat pump information event and launch a bulk buy. Attendees can find out what system best suits their needs and how they can save thousands on their energy bills. The event will be held at the Darron Honey Centre, 286 Maroondah Highway, at 10am. Registration at www.healesvillecore.org.au and entry by gold coin donation.
National Tree Day
There'll be a National Tree Day planting on Sunday 28 July from 10am to noon at the council reserve between 45-47 Farnham Road, Healesville. Attendees can join HEWI members, council staff and Landcare volunteers to revegetate the banks of the Grace Burn to protect platypus habitat. BYO gloves and a change of footwear. Morning tea will be provided. No pets. Call 5962 5115 or email gbfacilitator@gmail.com.
Healesville sounds
A group of Yarra Ranges musicians will perform a one-hour concert of excerpts from favourite classical works on Sunday 28 July from 2.30pm at Healesville Uniting Church. Entry is by donation with proceeds to go to HICCI. Refreshments will also be available after the concert.
Lunch with a VIEW
The next Yarra Valley VIEW Club lunch will take place at the Yering Meadows Golf Club at noon on Tuesday 30 July. Inquiries: 0419 007 728.
Community spotlight walk
Guests can join HEWI members for an evening stroll in a local park to learn about nocturnal wildlife from 7pm to 9pm on Saturday 3 August at Donnelly's Weir, Healesville. BYO torch. Participation is $15 for members and $20 for non-members. Bookings are required: 5962 5115 or gbfacilitator@gmail.com.
Probus welcome
The Valley Ladies of Healesville Probus Club meets every third Monday of the month at 11am in the seniors club rooms at River Street, Healesville. Probus clubs are for semi or retired people looking to keep their minds active and expand their interests. Call 5962 1890 for more information.
Badger Community Meeting
Badger Community Group meets on the first Tuesday of every month from 4pm to 5.15pm at the Badger Creek Old School. Local people work together to make Badger Creek even better. All welcome.
Probus ladies
The Healesville Ladies Probus Club meets every third Friday of the month at 10am in the Senior Citizens Hall. Attendees can enjoy making new friends who will enrich their life in retirement. There's no fund-raising involved and new members will be made very welcome. Call Nancy on 5962 3713.
Community choir
Those who love to sing can join the friendly locals singing their hearts out at the new Healesville Community Choir on the first and third weeks of the month at Healesville High School at 7pm. Call Monica on 0417 904 862 for dates and more information.
Bingo and social activities
Healesville Senior Citizens Club is seeking senior members of the public who would be interested in meeting new people to come along and join their activities. Bingo is held every Friday afternoon from 1pm to 3.30pm and general club meetings are held on the fourth Tuesday of every month, featuring lunch and entertainment. Inquiries: Ken 5962 1550.
Probus for men
Join the Men's Probus Club of Healesville every third Thursday of the month at St Bridget's Hall at 9.30am for morning tea and to hear a guest speaker. Inquiries: 0409 030 750.
Grieving parent support
In support with Compassionate Friends of Victoria, a social luncheon group meets in Healesville on the third Wednesday of each month for parents who have lost a child. Call Mary on 5962 3287 for more information.
Reach out
Is there a free or low-cost community event you'd like to share with our readers? Send an email to editor@mailnewsgroup.com.au by 5pm on Wednesdays for inclusion in the following week's edition.