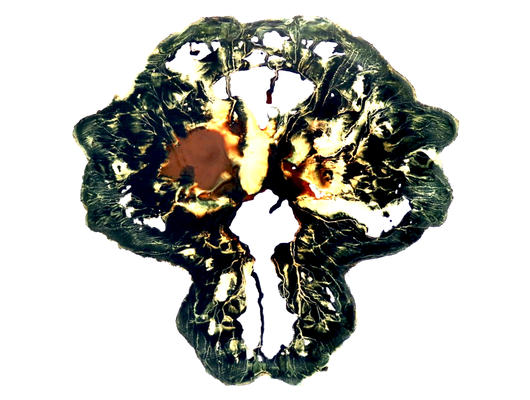 By Jed Lanyon
YAVA artist Jenny Reddin will be speaking about her new exhibition The Very Stupid Man at The Memo on Sunday 4 August at 11.30 am.
Ms Reddin wrote The Very Stupid Man story several years ago to accompany a series of works that she produced during an extended period of drought where she watched her dams dry up and her soil turn to dust.
Earlier this year she decided to revisit the story and produce a second series of works. This time however the works directly relate to the human factor.
Ms Reddin has exhibited in New York, Hong Kong, Japan and around Australia and has an interest in archaeology and in particular the evidence of early human life on earth.
For this series she researched images of bones, fragment and human remains. These are the ancestors who walked the earth hundreds of thousands of years ago and who lived for centuries in harmony with nature.
Ms Reddin's story describes early humans as being stupid because they had little or no technology but their earth was pristine.
As we have become increasingly clever and our lives have become easier and prolonged by technology, the state of our earth has declined to the point where survival is threatened.
The story poses the question, which of us is The Very Stupid Man.
Entry is free.