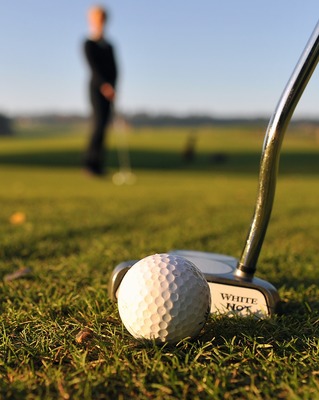 By Ron Hottes
With the weather finally providing some respite, the course gave up at least one very good score in Warburton Golf Club's Wednesday 17 July stableford competition.
Malcolm Dickson was the last one to hand in his card and he was the clear winner with no less than 38 superb points.
Trevor Porter had 34 and had thought he had the rest of the field covered.
Mr Porter had to be content with the runner-up title.
Balls only got down to 33.
The three nearest the pins went to 'Mr Evergreen' Allan Hubbard on the ninth, new-boy Peter Ingamells on the 10th and Captain Cross on the 12th, who also won a tight match against crowd favourite Ossie McClay at the 17th.
In another stableford contest on Saturday 20 July, the equal-best recorded round of the day went to David-Lever, with 37 well-constructed points to snare the A-grade voucher.
'Pup' clearly is showing his all-round sporting skills post-footy.
B-grade was won by new member Ryan Smith, also with 37 points.
The daily runner-up was 'Hatty' with 35 solid points.
On a windy and difficult day, balls went down to 33.
Nearest the pin winners were Leigh Creedy on the third, Pup on the fifth, 'Tex' on the ninth, Andrew Rasmussen on the 12th, and Captain Cross, who fair dinkum owns the tough 15th.