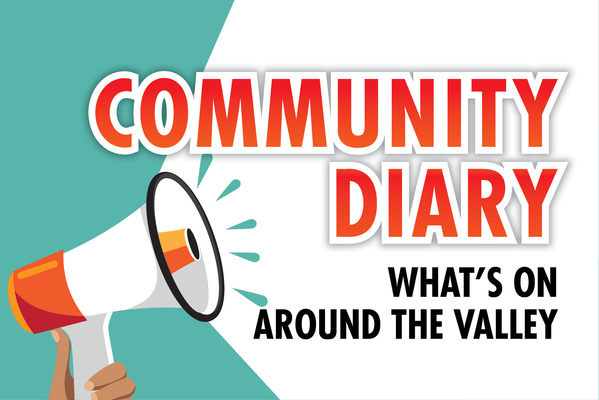 Carers Hub
The Carers Hub will be a space were carers can come along, recharge, connect. Monthly activities include crafting and collecting information about disability services from Sunday 13 October 1.30pm at the Healesville Living and Learning Centre. To register, visit: https://www.idareu.org.au/events/ or contact info@idareul.org.au
Comedy for a Cause
The Good Life Farm are hosting Comedy for a Cause, a comedy fundraiser night for Friday 18 October at Badger Creek Hall. For more information, visit: https://www.facebook.com/events/507232780033284/
Upwey Country Music Club
The Upwey Country Music Club is holding its annual SES fundraiser show at the Healesville RSL on 15 September. With leading artists, Up Country Band, Pott Luck, James Gang, Movin' on, Karen Flanagan and many more. Entry is $5 with all funds raised going to the SES.
Soulsville
Soulsville is an uplifting gospel style choir and an eight week project that will culminate in a performance at the Healesville Music Festival on Sunday 17 November. Those wishing to join the free choir must commit to rehearsal sessions, which take place at the Healesville Senior Citizens Club. Inquiries: catherinenolan@bigpond.com
Art Show
Mount Evelyn and Yarra Valley Art Society is hosting the Yarra Valley Observed exhibition at the Warburton Arts Centre from Friday 6 September to 15 October.
Probus welcome
The Valley Ladies of Healesville Probus Club meets every third Monday of the month at 11am in the seniors club rooms at River Street, Healesville. Probus clubs are for semi or retired people looking to keep their minds active and expand their interests. Inquiries: 5962 1890.
Badger Community Meeting
Badger Community Group meets on the first Tuesday of every month at 4pm at the Badger Creek Old School. Local people work together to make Badger Creek even better. All welcome.
Probus ladies
The Healesville Ladies Probus Club meets every third Friday of the month at 10am in the Senior Citizens Hall. Attendees can enjoy making new friends who will enrich their life in retirement. There's no fund-raising involved and new members will be made very welcome. Inquiries: 5962 3713.
Community choir
Those who love to sing can join the friendly locals singing their hearts out at the new Healesville Community Choir on the first and third weeks of the month at Healesville High School at 7pm. Inquiries: 0417 904 862.
Bingo and social activities
Healesville Senior Citizens Club is seeking senior members of the public who would be interested in meeting new people to come along and join their activities. Bingo is held every Friday afternoon from 1pm to 3.30pm and general club meetings are held on the fourth Tuesday of every month, featuring lunch and entertainment. Inquiries: 5962 1550.
Probus for men
The Men's Probus Club of Healesville meet every Third Thursday of the month at 9.30am at St Brigid's Church Hall. Enjoy fellowship and interesting guest speakers with like minded people. Inquiries: 0409 930 750.
Grieving parent support
In support with Compassionate Friends of Victoria, a social luncheon group meets in Healesville on the third Wednesday of each month for parents who have lost a child. Inquiries: 5962 3287.
Reach out
Is there a free or low-cost community event you'd like to share with our readers? Send an email to editor@mailnewsgroup.com.au by 5pm on Wednesdays for inclusion in the following week's edition.