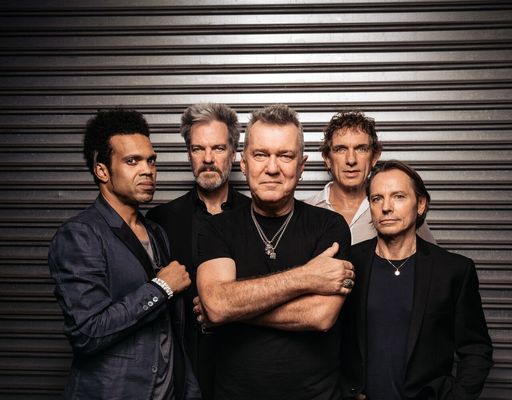 By Jed Lanyon
There's nothing more Australian than hot sun, warm waves and Cold Chisel.
The band's classic songs like Khe Sanh, Flame Trees, Bow River, My Baby, Cheap Wine, Saturday Night and You Got Nothing I Want have become the soundtrack to Australian summers.
Since their legendary Last Stand way back in 1983, Cold Chisel has re-formed for just four national tours.
Now, for the first time ever, this iconic Australian band will be playing 14 very special outdoor shows in Australia and New Zealand during summer, including an unforgettable a day on the green at Rochford Wines, on Friday 10 January, 2020.
A day on the green has long championed Australian music and is thrilled to welcome back one of the most iconic home grown rock bands of all time – Cold Chisel.
One of only three Victorian shows, tickets to this event will be in huge demand when they go on sale on Monday 21 October at 11am from Ticketmaster, with pre-sale tickets going on sale on Wednesday 16 October at 2pm.
It's called the Blood Moon Tour 2020 – named after a rare lunar eclipse where the sun, earth and moon all briefly align before returning to their own orbits.
"You might get to see a blood moon once in your life," explains the band's main songwriter and piano player, Don Walker.
"Apparently there's going to be one just before dawn when we're in Melbourne on this tour, but we didn't actually know that when we chose the name. Maybe it's a sign."
Fittingly, the tour will boast a series of line-ups that are as rare and memorable as a blood moon.
Joining Cold Chisel at Rochford Wines will be Birds of Tokyo, Magic Dirt and The Detonators.
"We've only done four tours since the early '80s so we need to make each of them count," said the band's front man, Jimmy Barnes.
"We knew that if we were going to get the band back together for another full tour it would have to be something really special. We wanted great line-ups and unusual places so that people would remember these gigs for a long, long time."
Since forming in Adelaide in 1973 and blasting onto the national scene in the late '70s, Cold Chisel has created a uniquely Australian fusion of rockabilly, roughhouse soul, and blues.
The band is currently putting the finishing touches to some more new music they recorded earlier this year and they plan to release at least some of it before the Blood Moon Tour.
For more information and for tickets, visit https://www.adayonthegreen.com.au/.