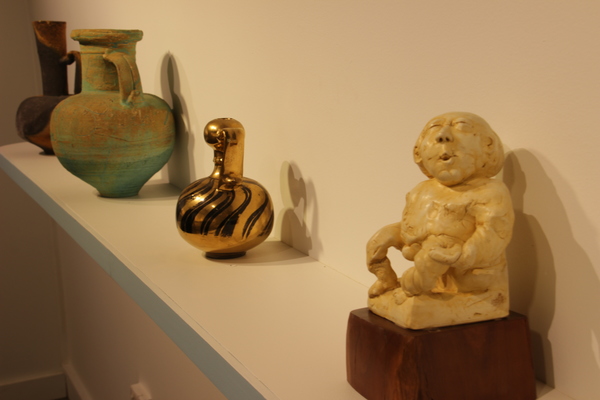 By Jed Lanyon
YAVA Gallery and Arts Hub recently opened a new ceramic exhibition VESSELS, which features works from master potter Ted Secombe, who spoke at the opening on 7 November.
The exhibition features 26 pieces from the Margaret Lawrence Collection as well as 13 local artists.
Margaret Lawrence Bequest chair Jan Cochrane-Henry spoke highly of Mr Secombe.
"He is a master potter with an international reputation. He exhibits all over the world and now we have him here in the Yarra Valley," she said.
"He is intimately acquainted with the artists, some of whom have passed away, but are very high profile artists that date back to 1921.
"It's extraordinarily important and special to me is that we are able to exhibit to the public and the Yarra Valley community the quality of all of these arts.
"It's a capital city quality gallery and something that the community should be proud of."
Works include that of the Boyd family, including Merric Boyd, who is known as 'the father of Australian pottery'.
Mr Secombe was equally excited to see the range of ceramics on display in YAVA's gallery.
"I'm just so happy to see all this beautiful work. It's such a privilege to have it all here in the Yarra Valley. It's part of one of the finest accumulated collections of ceramics in the whole country.
"Since YAVA started, you can see this incremental spike upwards of the quality of works that are being shown in the area," Mr Secombe said.
YAVA art gallery director Andrew Chew said he loved the range of diversity in each of the works, which span all the way from the 1920's.
"We've got some incredible potters and artists in the valley producing some phenomenal works," he said.
VESSELS will be on display at YAVA Gallery and Arts Hub until 1 December – 252 Maroondah Highway, Healesville.